Lots to do in the county this weekend
Skamokawa News
OFF AND ON--The weather this past weekend was a bit of a mix, as we had some rain, some breezy times, some cloudy times and even some sunshine, so it just depended on where you were and at what time you were there, as to what kind of weather you were experiencing. Nothing like the Pacific Northwest Fall routine! I had heard we were in for an "atomospheric river" coming our way, but it didn't rain nearly as much as I thought it was going to. We were still over the inch mark several days but considering we've seen much worse, that was just normal. Here's hoping the dry days that are in the forecast actually show up!
SPECIAL DAYS--Those celebrating birthdays from Nov. 8-14 are Charlie McClain, Jordyn Kaattari, Mark Helms, Tiffany Tischer, Jonnie Knowles, Jeanine Moore, Lynda Jensen, Jeff Hedges, Paula Cothren, Ty Briscoe, Virgil Cothren, Pat Ohrberg, Roberta Trotter, Zachary Stewart, Skip Irving, Patty Hosley Shanahan, Mike Parker, Chris Bernard, James D. Pedersen, Julianne Bell and LuAnn Davison.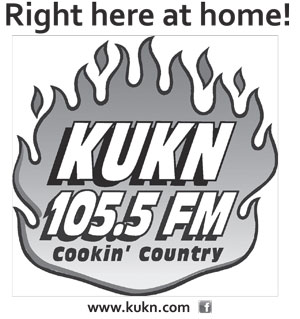 Happy Anniversary to Mark and Terri Slape, Mr. and Mrs. Garland Budd and Jim and Karen Blain. Hope you all have wonderful celebrations this coming week on your special days! Belated anniversary wishes to Brittney and Jesse Haddix as they celebrated their special day at the beginning of the week.
MULES--So happy to hear that our Mule football team and Lady Mules volleyball team made it to State; congratulations! Games for the opening rounds will be played in Pasco this week: Lady Mules today (Nov. 8) and the football team a day or two after that. Here's hoping for some positive outcomes.
FRIDAY MOVIE--An adult drama, a true classic, will be your featured free movie this Friday evening at the Community Center in Cathlamet. Be sure to enjoy the free popcorn that is provided as well during these movies that begin at 7 p.m.
THIS SATURDAY--It's time to head to the Youth Building in the Wahkiakum Co. Fairgrounds this Saturday, as the monthly Flea Market will take place from 9 a.m. to 3 p.m. There are a variety of vendors who sell used things and some who sell their homemade crafts or even a combination of both, so come on down and check it out!
FAIR FOUNDATION--Along with the usual things here at the flea market mentioned above, the Wahkiakum Fair Foundation will hold their annual holiday wreath, swag and centerpiece sale and those items will also be available at the Fairgrounds this Saturday. They will also have these items at the Turkey Bingo on Nov. 16, at the St. James Center on Nov. 17, at the Christmas Lighting in Cathlamet in the Hotel on Nov. 24 and then two more times in December: Dec. 1 at the fairgrounds during their Christmas bazaar and then Dec. 8 at their monthly Flea Market, so if you'd love to have some fresh greenery for the holiday and support a good cause, here's a lot of chances to pick one up!
For the second year, the group is also having a "decorated tree auction" at the Nov. and Dec. Flea Markets, as well as during the Turkey Bingo on Nov. 16. The group says they will have baked goods for sale during some of these events as well, so they sound like they are going to be very, very busy these next two months.
SONS OF NORWAY--In the evening hours on Saturday, all you bingo lovers will be headed over to the Norse Hall, where members of the Sons of Norway will be all set up and ready to go for those 6 p.m. games. The doors open at 5:30 p.m., so you can buy those cards at $5 each and get settled in to play some rousing games of bingo and hopefully win one of those cash prizes!
NEXT FRIDAY/NEW PLACE--Speaking of bingo, the annual Turkey Bingo games benfitting the Wah. Fair will take place on Nov. 16 at 6 p.m. Now I know many of you are used to going to the grade school multi-purpose room in Cathlamet for this event, but it's being held in the Youth Building at the fairgrounds, so with a nice, warm cozy, fully insulated and heated building to use, along with plenty of parking, it's a great place to hold the bingo games. There will be lots of prizes to win besides the turkeys so head this way once again to see if you can win yourself the main course for your Thanksgiving dinner.
FOLLOWING SATURDAY--Just a quick reminder that the Lions Club Walk 'n' Knock food drive will take place next Saturday, on Nov. 17, so please have your non-perishable items bagged up and ready to go that morning and if possible, have them waiting on the porch. All items are needed, so each and every thing that you donate, from soups to soaps, will be put to good use. However, this is just a thought: with the holidays approaching, maybe you'd want to add some items that are typically used for the big turkey dinners, like packaged stuffing or canned yams or some items used in baking, like flour and sugar. Of course, whatever you donate will be deeply appreciated and remember, cash/checks are welcome as well, so that in case some items are in high demand and not donated, the group can go and purchase them.
Also, this is the same day as the St. James Center's "A Country Christmas Bazaar", so be sure to check that out, as they'll be serving lunch, and there will be many vendors selling their wares as well. Don't forget, if you'd like to donate something to the Kids Store, where the young ones can pick out gifts for just a dollar for their family members, you still have time to do so. Remember, they'll be shopping for Moms, Dads, brothers and sisters, so all kinds of items would be welcomed. For more information, you can call the center at 360-795-8612.
ALL MOVED--There was one happy lady in our area this past weekend, when Gretchen Mahitka finally got to move into her new house and we're sure happy for her and her family. We've been able to check out the progress of the build of this new home from the very start, so we know how terrific it must feel to finally get completely moved in, and so seeing Gretchen and hubby Brent's smiling faces was understandable. They had that "Ah, at last" look. Congratulations to them!
FANTASTIC NEWS--I think our whole county should be proud of the newly crowned Miss Washington, as she is a hometown girl that a lot of us know, and that's Miss Evelyn Clark! That was just fantastic news and of course her folks, Leah and Mike Clark of Puget Island are very proud, as are her maternal grandparents, Hap and Dixie Anderson of Cathlamet. Her Aunt Krasandra Anderson Burdick was bursting with pride too, as she was posting lots of pictures of the gorgeous blond wearing her new crown, and her great aunt, Karen Healy shared photos too, so Miss Evelyn has quite the local fan club. Needless to say, she is going to be quite busy as she represents our state, and we wish her the very best as she continues her quest for Miss America. Congratulations and good luck Evelyn!
SYMPATHIES--We learned of the passing of long time resident, Ray Danielsen this weekend, and we were certainly sad to hear that news. We send our deepest sympathies to his wife, Judy and all the rest of Ray's family as well.
NOW CLOSED--The Wahkiakum County Historical Society Museum in Cathlamet is now closed for the winter. However, if you were to have a group of people who were in town and you really wanted to show them through it, it is possible (but not guaranteed) that it could be arranged by contacting Kari Kandoll at 360-849-4353.
If you want to give a gift this year to a person who has everything, why not just make a donation to the museum in their name and they'd have the joy of knowing it was going to a good cause. Actually, it would be really great if each of us gave a little something as a Christmas gift to the museum, as after all, it is a very important place with a whole lot of county history in it, which probably means someone in your family is mentioned in there somewhere. You can send your donation to the WCHS at 65 River Street, Cathlamet, WA 98612.
Happy Veterans Day this Sunday to all the Vets out there.