Stevan Morgain
Stevan Morgain passed away at his home in Skamokawa on Thursday, November 21, 2019. He was 70 years old.
Stevan was born on September 29, 1949 as the eldest son of Allyce Morgain. After becoming a single mother, Allyce worked as a night auditor for various hotels in the Southern U.S., including the O Henry Hotel in Greensboro, N.C., and King Cotton Hotel in Memphis, with baby Steve sleeping in a basket under the front desk. He grew up in the hotel industry, which provided his first job as a teenage bellman. His mother went on to marry again and have three more sons, whom older brother Stevan helped to raise.
Apart from his success on the wrestling team, Stevan lost interest in high school and dropped out, later moving in with his beloved Grandmother Sadie Smouse in North Carolina. Steve married at age 17, and he and his first wife had two sons, Stephen and Tim.
Stevan joined the U.S. Marines through a two-year enlistment in 1968 at the height of the Vietnam War. He completed basic training at Camp Pendleton in San Diego, CA and served in combat in Vietnam. Returning to the States, Steve married a second time and had a third child, his daughter, Trulee.
Stevan was a hard worker who was determined not to waste any opportunity. He was trained as a welder and worked on many jobs, including work on the Alaska Pipeline. While working as a shipbuilder at Nichols Brothers on Whidbey Island, Stevan realized that once he completed his work on a cruise ship, he was likely to be laid off. He responded by approaching the purchasers of the ship, Exploration Cruise Lines, and convinced them he should be their next hire. That led to several years of work as a helmsman on West Coast and Alaska cruises.
Stevan's goal was to become a photojournalist or television cameraman and he zealously pursued an introduction into the field. He earned Associate Degrees in journalism and television production. His first newspaper photographer job was in Oregon at the Gresham Outlook, but his journalism career took off as a video cameraman for Oregon Public Broadcasting in Portland.
While working for OPB, he met Kathleen Bryant, who would become his lifetime partner. The two married in 1987.
Stevan continued his work as a video cameraman, both for PBS in Seattle and as a freelancer. He won a regional Emmy for "Aryans on Trial," a story on Idaho white supremist Richard Butler. And his work was not without danger: as a video cameraman for CNN, he was injured during a game in a collision with a Philadelphia Eagles player.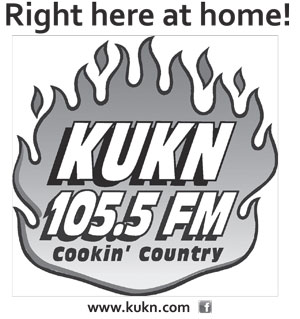 Stevan later focused more on his skills as a photojournalist for the Associated Press, and Bloomberg News, plus local Seattle publications including the Lake Union Review and West Seattle Herald. He was best known for his photographs of Seattle's WTO disturbances in 1999, the Nisqually earthquake in 2001, and his photographs of professional baseball and basketball games.
He worked as a reporter and photographer for The Wahkiakum County Eagle, after he and Kathleen moved to Skamokawa and built their bed and breakfast. The Twin Gables Inn – a pair of historic homes that Stevan rehabbed and combined into a single structure, plus an outbuilding adeptly transformed into an apartment – is the result of his keen craftsmanship and love for a challenging project.
Stevan loved to have a drink with friends and thoroughly enjoyed a good argument. He refereed disagreements between his friends with the help of his notorious "bet book," in which barroom battles were converted to wagers over pitchers of beer.
Stevan was talented, a hard worker, a loyal friend, and a fun person to spend time with. He will be dearly missed.
Friends are invited to share stories and memories of Stevan at an open house to be held at Twin Gables, 1416 West SR 4, Saturday, December 14th from Noon to 4 p.m.
Memorial donations may be made to the Skamokawa Fire Department, PO Box 145, Skamokawa, WA 98647.
- Paid Obituary -