Updates offered on covid-impacts, information
The covid-19 is "the news" for the moment, with the disease spreading around the world and across Washington state. There's lots of information to digest. In coming days, The Eagle will add a covid-19 page to its website to do our best to keep our readers up to date.
News releases pour in from many sources; here's a selection from today, March 23.
In this group
--Port 2 closing Skamokawa Vista Park
--Washington state daily bulletin report
--FCC Consumer Advisory: Covid-19 Scams
--WorkSource adopts virtual only service
--Master Gardeners available by phone
--Studded tire removal deadline extended to April 30
--Washington campgrounds to close through April 30
--Disaster Assistance Now Available to all Small Businesses
--Wahkiakum County Health Department Update
-------
Port District 2 closes facilities to customer access amid covid-19 concerns
Cathlamet, WA March 23rd, 2020 – Port District 2 of Wahkiakum County has made the decision to close camping, day-use areas, bathrooms and trails at both Skamokawa Vista Park and County Line Park until further notice, effective Tuesday, March 24, at 9 a.m. Both parks will be closed to any outside visitors until the parks open back up. This is a proactive measure to limit exposure to the COVID-19 coronavirus in order to protect guests, as well as employees.
Due to the CDC's guidelines of social distancing during the outbreak of the novel coronavirus, Port District #2 will be temporarily halting walk-in visits to the Port's offices in Skamokawa. The office hours currently are Monday – Friday 10-3. If you have any questions, please call the office at 360-795-8605, or send us an email at jeff@wahport2.org.
----------------
COVID-19 Daily Bulletin- Recap of News and Updates
MARCH 22, 2020
Contact: Joint Information Center
253-512-7100
wajic@mil.wa.gov
NEW DEVELOPMENTS:
President Trump approved a major disaster declaration for Washington state Sunday (March 22). In response, Governor Inslee issued a statement.
Today, Governor Inslee named retired Navy Vice Admiral Raquel C. Bono head of Washington state COVID-19 health care response team. She will advise the governor and state agencies on actions to address the capacity and strain across the health care system. She will work closely with acute care facilities, long-term care facilities, clinics, tribal facilities, and the federal government to ensure medical staffing needs are met, as well as develop standard protocols across facilities and coordinate with the state Emergency Operations Center to operate statewide efforts.
President Trump announced today that the USNS Mercy will not be sent to Washington state. The Governor tweeted today that while disappointed with the news, he appreciates the federal field hospitals that will be sent to WA. We will continue working to get the resources necessary to care for Washingtonians.
The Washington State Parks and Recreation Commission (Parks), Washington Department of Fish and Wildlife (WDFW), and the Department of Natural Resources (DNR) announced today the closure of all state campgrounds across Washington to help reduce the spread of COVID-19. Campgrounds will remain closed through April 30. Day use areas and trails remain open.
On March 21, the Washington State Department of Health received a shipment from the federal Strategic National Stockpile including:
Gowns: 26,459
Gloves: 104,250
Masks: 133,760
Suits: 13
The state will send these supplies to counties. DOH issued guidance yesterday as to how counties should prioritize the distribution of these resources.
If you haven't checked out the DOH guidance webpage in a few days, you may have missed some recent additions to their guidance page.
All translated materials are on our health education page.
Return to Work Guidance for healthcare workers (HCWs) and first responders (FRs) who have Confirmed COVID-19 Infection or are asymptomatic with High or Medium Risk Exposures* to a known case of COVID-19 (PDF) - Updated 3/20/2020
Recommended Guidance for Daily COVID-19 Screening of Employees and Visitors (PDF)
Guidance for school districts as well as parents from the Office of Superintendent of Public Instruction
Disease outbreaks bring feelings of helplessness and worry. Social distancing is absolutely necessary right now to protect ourselves and the people we love. The Department of Health published a blog today to address this important topic.
COMING THIS WEEK:
Starting March 24, the state Joint Information Center plans to host telephone media briefings two times per week (every Tuesday and Thursday). Information will be sent out to JIC partners and the media in the form of a media advisory.
-------------------
FCC Consumer Advisory: Covid-19 Scams
COVID-19 Consumer warnings and safety tips webpage provides information on proliferating coronavirus scams
--
WASHINGTON, March 20, 2020—The Federal Communications Commission today launched a COVID-19 Consumer Warnings and Safety Tips webpage – https://www.fcc.gov/covidscams – to alert consumers to the proliferation of scam phone calls and texts related to the coronavirus pandemic. Scammers are promoting bogus cures, offering fake test kits, sending hoax text messages, and generally preying on virus-related fears.
The webpage includes sample audio from actual scams, including:
Free home testing kits
Scams targeting diabetics who use insulin
Coronavirus HVAC cleaning
The FCC receives consumer complaints and is monitoring news reports and consumer alerts from other federal government agencies.
"We're tracking scams and sharing information to arm consumers about how imposters use spoofing and other tactics to steal their money and their identity," said Patrick Webre, Chief of the FCC's Consumer and Governmental Affairs Bureau. "The FCC fights these types of scams through enforcement of its rules, but our primary goal is to be proactive so Americans don't fall victim to these bad actors."
Check back for updates to the FCC COVID-19 Consumer Warnings and Safety Tips webpage, which will be refreshed as new scams surface.
For more information about scam calls and texts, visit the FCC Consumer Help Center and the FCC Scam Glossary. You can also file a complaint about such scams at fcc.gov/complaints.
The FCC has more information on what service providers are doing to help consumers during the pandemic to Keep Americans Connected.
------
WorkSource adopts virtual only service
OLYMPIA – Starting Wed., March 18, 2020 the WorkSource offices across Washington State (American Job Centers) are closed for in-person customer service and will be adopting a virtual-only customer service model until the science and health guidance suggests it is safe to re-open for direct service.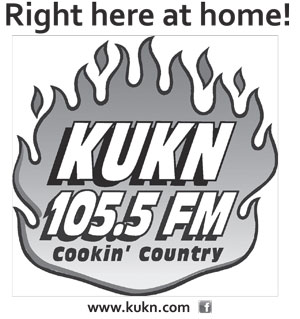 Find more information about a local WorkSource office at WorkSourceWA.com.
------------
Master Gardeners available by phone
While the WSU Extension office is closed, faculty and volunteers are available to help you. WSU Master Gardeners are ready to help answer your gardening questions. It's that time of year when everything starts growing and as problems occur, we have the solutions!
The WSU Master Gardener Clinic will be closed to in-person visits, but we can be contacted in a couple ways.
--You can reach us at 360-577-3014, Ext.8. Leave a message, and one of our Master Gardener Volunteers will get back to you quickly.
--Probably the best way to contact us is sending questions and pictures of problems using our Plant and Insect Clinic email address: cowlitzmastergardener@gmail.com.
----------------
Studded tire removal deadline extended to April 30
OLYMPIA – The arrival of spring typically means drivers in Washington have until March 31 to remove studded tires. However, this year the Washington State Department of Transportation is extending the deadline to Thursday, April 30, due to COVID-19 virus concerns and in support of Gov. Jay Inslee's guidance to help reduce the spread of the virus by limiting social interactions.
Studded tires are legal in Washington from Nov. 1 to March 31. State law gives WSDOT authority to extend the deadline when circumstances call for it, most commonly when a forecast indicates widespread snow and ice. Currently many employers, including tire removal services, are sending employees home to help stop the spread of the virus, so people's ability to meet the deadline could be difficult.
Because the COVID-19 event is rapidly changing, WSDOT will re-evaluate the situation near the end of the extension period. If no new extensions are granted at that time, the April 30 deadline means that starting at midnight on Friday, May 1, drivers with studded tires face a $136 fine.
WSDOT encourages drivers to remove studded tires prior to the deadline, if possible. Studded tires damage pavement, so removing them promptly after winter has passed helps preserve state roadways. Tire removal services can get crowded near the removal deadline, so please plan accordingly.
Crews continue to monitor roads, passes and forecasts, and work to quickly clear any late season snow or ice. Travelers are always advised to "know before you go" by checking road conditions before heading out and staying up-to-date on changes by using WSDOT's social media and email alert tools or calling the 5-1-1 road conditions report.
Other states may have different studded tire removal dates, but the Washington law applies to all drivers in the state, even visitors. No personal exemptions or waivers are issued.
More information about studded tire regulations in Washington is available online.
-----------
Washington campgrounds to close
through April 30
OLYMPIA – March 22, 2020 – Today, the Washington State Parks and Recreation Commission (Parks), Department of Fish and Wildlife (WDFW) and the Department of Natural Resources (DNR) announced the closure of all state campgrounds across Washington to help reduce the spread of COVID-19. Campgrounds will remain closed through April 30.
The closure includes roofed accommodations like cabins and yurts.
No new campers will be allowed into Parks, WDFW or DNR lands beginning Monday, March 23. Current campers will be phased out following instructions from land officials.
Day use areas and trails remain open. Due to the volume of people visiting Washington's ocean beaches, the agencies are asking the public to avoid those areas. People should continue to practice social distancing when recreating outdoors.
----
Disaster Assistance Now Available to all Small Businesses
The Washington State Department of Commerce want businesses in our state to know that the U.S. Small Business Administration (SBA) has amended its original disaster declaration to apply to all Washington small businesses, regardless of county.
These low-interest loans for working capital are now available to any small businesses suffering economic fallout from the COVID-19 outbreak.
SBA disaster assistance is now available in all counties within the state of Washington.
SBA Customer Service Representatives will be available to answer questions about SBA's Economic Injury Disaster Loan program and explain the application process.
Small businesses, private non-profit organizations of any size, small agricultural cooperatives and small aquaculture enterprises that have been financially impacted as a direct result of the COVID-19 since Jan. 31 may qualify for Economic Injury Disaster Loans of up to $2 million to help meet financial obligations and operating expenses, which could have been met had the disaster not occurred.
Loans may be used to pay fixed debts, payroll, accounts payable and other bills that can't be paid because of the disaster's impact. Disaster loans can provide vital economic assistance to small businesses to help overcome the temporary loss of revenue they are experiencing.
Eligibility for Economic Injury Disaster Loans is based on the financial impact of the COVID-19. The interest rate is 3.75% for small businesses. The interest rate for private non-profit organizations is 2.75%.
SBA offers loans with long-term repayments in order to keep payments affordable, up to a maximum of 30 years and are available to entities without the financial ability to offset the adverse impact without hardship.
Applicants may apply online, receive additional disaster assistance information and download applications at https://disasterloan.sba.gov/ela.
Applicants may also call SBA's Customer Service Center at (800) 659-2955 or email disastercustomerservice@sba.gov for more information on SBA disaster assistance.
Individuals who are deaf or hard‑of‑hearing may call (800) 877-8339. Completed applications should be mailed to U.S. Small Business Administration, Processing and Disbursement Center, 14925 Kingsport Road, Fort Worth, TX 76155.
The deadline to apply for an Economic Injury Disaster Loan is Dec. 16, 2020.
For federal information about Coronavirus, please visit: Coronavirus.gov.
For more information about available SBA resources and services, please visit: SBA.gov/coronavirus.
For information for Washiongton state business about our response to COVID-19, visit our web portal at coronavirus.wa.gov.
------
Wahkiakum County Health Department Update
Effective March 23 at https://www.co.wahkiakum.wa.us/478/COVID-19-Information
The Governor has called for several Statewide community spread mitigation measures:
1. Gov. Jay Inslee announced an emergency proclamation that mandates the immediate two-week closure of all restaurants, bars, and entertainment and recreational facilities, as well as additional limits on large gatherings. The new orders go into effect at midnight tonight and will be in place through March 31.
2. All State K-12 schools have suspended classes.
3. Long-term care facilities and Adult Family Homes are under increased visitor and employee screening requirements
4. All Elective medical and dental procedures are canceled.
Local Controls:
1. The County has closed its doors to help slow the spread of COVID. If you need to conduct business with the County please contact that office to get direction on how to conduct that business.
2. Senior lunches at both the Hope Center and Johnson Park are now going to change. Thursday meals will be available for seniors to drive by and pick up. Seniors will be asked not to leave their cars, the food will be brought to their car.
3. Wahkiakum School District - Has ceased classes until at least April 27th. The school district will continue to function.
4. The Community Center has been closed as of March 17th at 1:00 p.m.
5. The Hope Center groups have been cancelled (all yoga, senior fitness, AA, and FA).
The Washington State Dept. of Health has established a call center to address questions from the public.
If you have questions about what is happening in Washington state, how the virus is spread, and what to do if you have symptoms, please call 1-800-525-0127 and press #.
To receive local informational texts: text the number 30890 then type "join healthy"
The workers in our behavioral health community are ready to help. If you or a family member needs emotional or mental health support, or treatment resources for substance use, please consider calling the Washington Recovery Help Line at 1–866–789–1511.
Local Wahkiakum Crisis Services
Crisis/Emergency Services are staffed by Mental Health Professionals who provide crisis services 24-hours per day, 7-days per week. Crisis services include telephone support, face-to-face contact, follow-up sessions, and referrals to appropriate community resources. Every effort is made to provide services within the community including providing 24/7 support.
Wahkiakum County Crisis
Toll Free: 800-635-5989
Phone: 360-795-8630, ext. 9
For the latest information on cases in the U.S., visit the Centers for Disease Control and Prevention website. For the latest information on cases in the state, visit the Washington State Department of Health website. For the latest information on cases in Oregon visit the Oregon Health Authority Website.
The Centers for Disease Control and Prevention does not recommend that people who are well wear face masks to protect themselves from respiratory diseases, including COVID-19.