WSD evolves its service to students
The Wahkiakum School District Board of Directors met Tuesday, some attending remotely, for an update on how the district has continued to provide food services and education during the current covid-19 health crisis, and to learn about changing guidelines from the state.
They also approved the purchase of new scoreboards from Daktronics, who was willing to hold their bid price of a little over $70,000 until May 18. The district has already received a $10,000 donation for the scoreboards from a local organization that has been organizing youth basketball tournaments.
Superintendent Brent Freeman said that the district had served roughly 3,000 meals so far, and are feeding 65-75 individuals on any given day.
As a precaution, the kitchen crew was organized into three teams, in case anyone tested positive for covid-19.
"I'm fairly protective of that, because that is what is driving our funding at this point. It's our number one mission," Freeman said. "If one person tests positive, or is around someone that tests positive, then they have to be quarantined until their test comes back negative. We can't afford to do that, so we have a Monday/Tuesday team, a Wednesday/Friday team, and a Thursday team."
Currently, only a very few essential employees are allowed in the buildings, following orders from the Office of the Superintendent of Public Instruction, and it either has to be to provide food service or child care. The school district is providing food service and has partnered with St. James Family Center, which is providing child care.
After the stay at home order is lifted, Freeman expects to add access for teachers and principals.
He had high praise for Principals Nikki Reese and Stephanie Leitz for educational outreach.
"What they have done in their outreach, and the way they've really pushed the teachers to engage is absolutely top of the tier," Freeman said. "We had to start from day one. We made the decision to try and reach out."
He also praised the teachers, for being at the "top of anybody's expectations."
Freeman said that there had been some changing guidance from the state regarding grading, and that incompletes could now be given to students. K-8 students will advance no matter what, but the choices that the high school students make today could affect them this summer or in coming years, as they may be required to make up classes.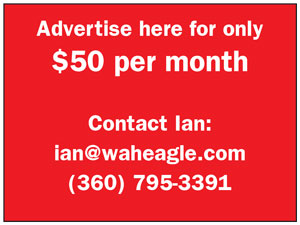 "That is what I would say is kind of the frustration between trying to lead and be proactive," Freeman said. "Then you lean out on what they tell us and then there will be another change. You just have to roll with the punches."
The state is also talking about ending school on June 19, but Freeman wants to end the academic year for Wahkiakum School District on June 12.
"Up until now, they've only talked about 180 day engagement requirements," he reasoned.
"We will reach 180 days on June 12. I really believe that is the right day to end school on. We're probably going to have more kids in summer school, and I don't have funding to pay teachers for an extra week."
"You were rolling out lessons immediately," Director Patty Anderson said. "This school district was way ahead of everyone else. They told us to sit back, don't do anything. You've already put those hours in. You're way ahead of a lot of school districts right now. I don't understand how they can keep moving the finish line."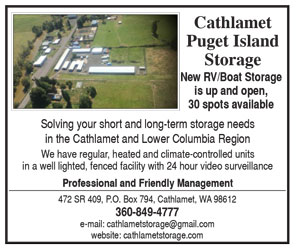 There was some discussion about whether or not there would be a graduation for the Class of 2020, and how to handle it. Nothing was determined.
Freeman said that the wi-fi footprint had been expanded on the school campus, and that two or three students could be found in the parking lot almost every day, doing their homework.