School district maintain expanded meals program
The Wahkiakum School District Board of Directors began their meeting Sept. 22 with an update on food services. They learned how educators are handling attendance, what the school is doing to combat covid-19, and heard about some big ticket items that needed immediate attention.
Krista Fritzie, the food services director for the district, said that the day before school started, the USDA extended the summer feeding program through December 31, which means the school will be able to continue to provide free meals, both breakfast and lunch, to all students in Wahkiakum County, age 0-18.
They have been preparing and delivering brown bagged breakfasts and lunches for all the students in the classrooms Monday through Friday. There are two lunch periods at the high school, three for K-5, and two for the middle school, and while food services may have once dealt with one group at a time, they are having to make sure students across the board are getting a warm meal, on time.
"It's challenging," Fritzie said, "but we're smoothing out the wrinkles."
The team continues to prepare meals on Fridays for the families who want them, even though it is a remote learning day for all. Bus drivers deliver them to student's homes, and hand out meals for the following week for the students who are on a hybrid schedule and are only in the classroom two days a week.
They had delivered 30 meals one Friday and 35 a week later, Fritzie said. She said that some parents had opted to only participate in the program on the days that their children were in school.
Superintendent Brent Freeman took a few moments to honor five people who recently retired from the school district, including Cheryl Parker, 10 years; Julie Doumit, 14 years; Linda Ashe, 22 years; Mary Heagy, 23 years; and Joyce Wilson, 38 years.
"That's a lot of years that they dedicated to the district," Freeman said.
Freeman gave an update on the reopening plan, noting that mask wearing was going well. The district has installed about 80 hand sanitization stations, including on the buses, as well as several hand washing stations.
"Establishing cohorts was probably the biggest challenge," Freeman said, "and probably took the most time for the two principals. Trying to create cohorts for high school students who have all these different requirements was almost a kind of sadistic game to force on someone."
He acknowledged that they still had some work to do to get the students to understand the importance of the cohorts.
"We have control when they are at the school, but during lunches or during the weekend, we need the cohort to stay true to who it is," Freeman said.
He spoke briefly about six foot social distancing and sanitization, before talking about measures put in place to monitor and document symptoms, or the lack of them, and their efforts to mitigate any future issues.
They have kiosks installed to monitor temperatures of all who pass, and they are awaiting a program that will go out to everyone that provides a checklist of symptoms for self-screening, and tells each person whether they should stay at home or not, but Freeman said, it was slow to roll out.
"Right now it takes about 10 minutes to get K-8 into building, as they go through those things," Freeman said. "We haven't had a fever yet, but we've had a few students stay home, which is awesome."
"Attendance has been a chore," Wahkiakum High School Principal Stephanie Leitz told the board. "Teachers have to track students in the classroom, the ones at home, and the ones who are 100 percent remote."
But she said, they worry first about the kids in the classroom.
"We need to know who is in the building at all times and that they are where they are supposed to be," Leitz said.
She shifted slightly to a connected issue, engagement.
"It's harder for remote students because of the internet challenges we have in our community," Leitz said. "Students have to have multiple ways to show engagement. Zoom is not accessible for all of our students. Right now, we are using the term 'not engaged' and providing students a lot of ways to show engagement. Simply logging into Zoom doesn't show engagement either. We need to see learning from students, whether that's turning in assignments or being in conversation with their teachers. 100 percent remote students are asked to check in more than once a week to make sure they are understanding concepts, making progress, and mastering standards required for a course."
"It's been awesome to have their little bodies back in the building, to hear the laughter, and the youthfulness in the classrooms and the playground," J.A. Wendt Elementary and John C. Thomas Middle School Principal Nikki Reese said. She also noted that there were 40 students, K-8, who were working remotely.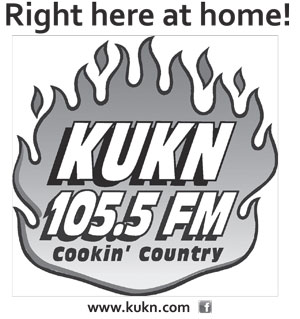 "We are really noticing in K-8, the smaller groups in the classroom are helping students who struggle with regulation or being in larger groups," she said. "They are not having any explosive behaviors, or students trying to leave the classroom. Every child is being seen. They have more of their own space, they are getting more attention from the teachers. Maybe kids who are a little resistant to that connection are grabbing on a little sooner."
The principals praised Paul Ireland, who is in charge of technology at the district, for all the work he is doing.
Freeman and Ireland shared some bad news.
The district checkbook is going to get kicked in the teeth a little bit, Freeman said.
Two failing HVAC units needed to be replaced and will cost a little over $37,000, Freeman said, and nine more have the potential to follow.
Ireland reported that their primary domain controller, which the entire network relies on to function had gone down, and while he was exploring options, he believed it could cost the district $20,000.
"This is not where I wanted to be," Ireland said. "Building a domain controller is not for the faint of heart, doing it in a production environment is no fun, and I don't have time for it."
Freeman continues to search for ways to fund much needed improvements to the aging school district following a bond failure earlier this year.
"Covid-19 is all consuming, but this building won't be here in 10 years if we don't start being aggressive," he said. "We're not going to get that vehicle I wanted any time soon, but it's all about priorities."