Local high schools holding senior graduation
Local graduations are scheduled this weekend, with Wahkiakum High School celebrating the class of 2021 on Friday at 6 p.m., and Naselle High School's commencement on Saturday at 4 p.m.
At Wahkiakum, the valedictorian and salutatorian for this year's class are Jake Leitz and Kaden Anderson, respectively.
Leitz is graduating with a 4.0 grade point average. A standout on the basketball court, he has signed to play for the Red Devils at Lower Columbia College. He plans to complete his pre-requisites in Longview before transferring to another school to finish his degree in mechanical engineering, and hopefully continue to play basketball.
"My parents pushed me to try to do the best I could do in school," Leitz said. "I always thought good grades would be a pathway to get into a good college, plus scholarships and other things. Learning how to work hard is something that I've found to be really important in school and sports. If you work hard in stuff, you usually find success in it."
Leitz will be the first speaker at graduation, and plans to talk about his class, and the teachers at the school.
Anderson is graduating with a 3.99 GPA. He will head to Seattle in the fall to attend the University of Washington, where he plans to study finance.
"I've always enjoyed school and I like learning about the different subjects," Anderson said. "I like competing, and I think it's fun to compete in the classroom and I wanted to get the best grades that I could. My parents were always happy when I brought home a good report card, but it was something I really wanted. I think my group of friends, we have pretty good grades, so we all competed with each other. It's a lot easier when you have that group of people behind you who are also motivated.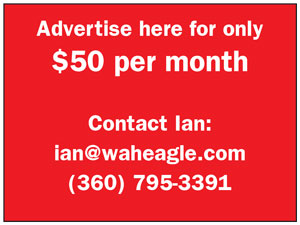 Anderson plans to speak at graduation about how it has taken a school, families and the community to make his class a special one.
At NHS, Kolby Glenn is the valedictorian for the Class of 2021, and Ella Hale is salutatorian.