Writer offers comments on vaccines, Afghanistan
To The Eagle.
Blame goes around.
Someone with my name, spelled differently, must be buying gas elsewhere or full of gas, it is however getting close to $4, at the summer peak, with a year's pent up driving causing a supply and demand spike.
Sadly, our new administration didn't account for the 400,000 well trained and armed troops and police to capitulate without a shot.
Sadly, prior administration violated the law by failing to promptly resolve visa applications for thousands of Afghans and Iraqis who worked for American troops and diplomats, leaving us way behind on the process. The ruling against the 45 administration came as the White House weighed how many refugees — including former Iraqi interpreters — to admit to the U.S. in the next fiscal year starting in October. The Pentagon had argued against further reducing refugee admissions that were already at historic lows and cited the plight of Iraqis who worked with U.S. soldiers and diplomats at great personal risk. Americans and allies were warned to leave a month or more earlier.
That said, seems there was very poor planning on getting all out.
Please get vaccinated, if you are not already; even 45 is now advocating his own accomplishment of quick vaccine, even after getting it in 'secret'? Maybe if FOX would quit promoting fake remedies, their latest is horse de-wormers; Mississippi officials warn against using ivermectin for COVID-19 amid spike in poisonings.
School is about to start amid a big spike in unvaccinated people getting covid infection, now getting some vaccinated testing positive, with minor effect. Our son is vaccinated, so not worried for him or us, but many kids are not, so please do your part to keep us all safer. Afghanistan is a mess, after 20 years of mistakes, remember this is our tax dollars, Afghan President Ashraf Ghani reportedly fled Kabul with $169 million in cash. So if Democrats ask to spend on our own people, remember that! Biden accepted responsibility, while 45 refused to.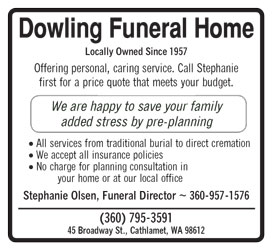 Poul Toftemark
Rosburg