Avoiding vaccinations, masks endangers all
The word on Facebook is that people opposing masking and other mandates to prevent the spread of the covid-19 virus will hold a demonstration today (Thursday) in front of the county courthouse to make their feelings known.
I just can't understand the reasoning behind that movement. The covid-19 pandemic is raging all around us, threatening the lives of young and old alike, and masking and vaccinating are the safe, proven methods of preventing the spread of the virus and even quashing it.
According to a report from the Washington State Department of Health dated August 25, 2021, 94.3 percent of the county's covid cases involve people who aren't fully vaccinated. Only five cases have occurred among people who are fully vaccinated; the report says 48 percent of the county's population is fully vaccinated.
Quoting directly from the report:
Context for understanding findings in this report
• More than 92% of all cases, hospitalizations, and deaths in individuals 12 years or older from Washington state can be attributed to individuals who have not been fully vaccinated.
• As of August 16, 2021, 63.3% of those in Washington state who are eligible to receive vaccines were considered fully vaccinated. The percentage of fully vaccinated individuals increased by less than 1% from August 09- August 16, 2021, while 29.2% of eligible individuals had not initiated vaccination.
• Vaccinations save lives. Vaccination prevents severe illness and hospitalization and lowers your risk of dying from COVID-19.
• With the emergence of the Delta variant as the dominant strain in Washington and the U.S., it is more urgent than ever to ensure that everyone who is eligible gets vaccinated.
• The more than 4 million fully vaccinated Washingtonians are avoiding severe illness from COVID-19 variants, including Delta.
The mandates aren't an attack on personal liberty; they're an effort to protect society. People tend to think of themselves as unique individuals, but we're really all members of a world wide society that has world wide social responsibility for one to look out for the other.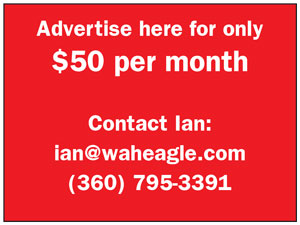 Please: Do your part, if you aren't already, get your vaccinations and wear masks when appropriate.
P.S .: Check out the report yourself, https://www.doh.wa.gov/Portals/1/Documents/1600/coronavirus/data-tables/421-010-CasesInNotFullyVaccinated.pdf.