Port 1 dealing with sewer line issue
The Wahkiakum County Port 1 Board of Commissioners met last Thursday to handle customer refunds and to discuss a few maintenance issues, including a new problem with the sewer system.
They opened with a budget and rate workshop, but decided to table the matter until next month when Commissioner Brett Deaton, who was not in attendance, could be there.
"It's nice to have Brett here, because he's up to date with some of the other marinas and gives us a breakdown on pricing, and how we stand," Commissioner Scott Anderson said.
Maintenance Manager Todd Souvenir reported that there had been a break in the sewer line. They were able to make the repair, but there would likely be more issues with the aging Orangeburg pipe, he said.
After speaking to someone about the matter, Port Manager Jackie Lea said she believed the port could get a permit to replace the pipe without re-engineering the entire system.
Souvenir added that they were still awaiting a backup pump for the sewer system; a part he had ordered two months ago.
"It's a manufacturer issue," he said.
"Roll down the road on getting the pipe replaced," Anderson said, "and we'll address the other issues as we go."
After someone fell on C Dock, it was suggested that lighting be installed on Docks A, B, and C. The other docks have power and light, but those three do not.
Lea proposed that they install solar lighting on the pilings to avoid creating any tripping hazards on the dock, and warned about adding too much lighting, which might disturb campers in their tents and RVs.
"All we really need is lighting that comes on when someone approaches," she said.
Commissioners revisited an issue from last month about replacing fuel lines and filters at the marina. Citing concerns about liability, commissioners decided to accept the low bid from Anderson Environmental.
After a brief discussion, commissioners agreed to refund two customers: one who had to decamp from County Line Park when a family member became ill, and another who no longer needed moorage when the fishing season ended early.
They also talked about their options for redistricting following the recent census, which included resetting boundary lines or possibly making all three commissioner positions at-large. The latter option would require a resolution and would have to be on the ballot for voters to decide, Counsel Tim Hanigan said.
Town Council Member David Olson, who was in attendance, said that the town had retained an architectural services firm. He said the firm was generating drawings for various projects, including the waterfront park.
"My thought was why would it not be a good idea to perhaps engage them with you also," Olson said, "so they are responding to all of us…it would give the port a place at the table."
"Lets have a partnering process as we look at this pristine site," he continued, "so that the drawings and designs meet everyone's needs, not just the town, but the county and the port also. It would allow you to say what economic elements you'd be looking for, what would make sense for your part of the area."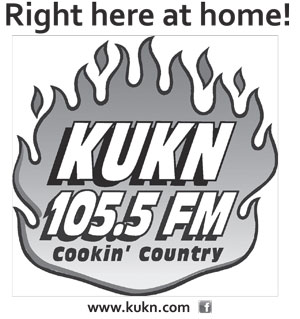 He also suggested that the port might work separately with the firm to talk about their own needs.