Downriver Dispatches
News of Western Wahkiakum County and Naselle
Last week I spent two hours with one of my very favorite friends, Kayrene Gilbertsen. She moved to Battle Ground several years ago, so I don't get to see as much of her as I did when she lived on Puget Island. She was one of the first friends I made when I moved to Wahkiakum County. She was raised on the Island and she is about as Norwegian as anyone can be. As we all get older, the friends we've known for a long time become so precious. We hadn't seen each other in a couple years, so it was a wonderful afternoon. Bless you, Kayrene.
Halloween was quite a success with many kids ringing doorbells all over the area. Some folks had over 200 trick or treaters! The special events had good turnouts so thanks to all who volunteered and attended. It's so fun to know our area is full of children!
Photo of the Week: Speaking of kids, here are three I had a lovely time visiting with last week. These three boys, two first graders and one second grader, were very well behaved. They were respectful, well-mannered and attentive. Their mothers, Amber Litwin, Holly Davis and Rosie Queener, along with Robbie's great grandmother, Arlene Nelson (Gigi), were present listening to the boys answer questions in an hour-long interview. I met with them at Angie and Bob Torppa's house in Grays River. Robbie and Quinn are in first grade and Owen is in second. They were open and clear with their answers. I learned that Owen had a story to tell for almost every question. He has a good vocabulary, talks in full sentences with no hesitation and he is not shy about telling them. I suspect he could become a good writer. I learned that Quinn is very polite and thinks hard before he answers, always a good sign for his future. Quinn likes math and the trampoline. Robbie shared that his favorite thing about living in his house is that Gigi, Grandma Angie and Grandpa Bob Torppa (known as Baha), all live close by his home in Grays River. Owen likes math, reading and kickball. All three like flag football and look forward to basketball. Clearly these three boys enjoy being in school. Also evident is their respect for each other. How wonderful for them to grow up in a school environment where respect for each other is highly valued. And their manners clearly reflect parents that teach them to show that respect at home, too. These three boys are a shining example of their teachers, parents, grandparents and community. "Teach your children well. For you who are on the road must have a code that you can live by. And so, become yourself because the past is just a goodbye." (Crosby, Stills and Nash 1969)
November 6: Rosburg Community Club will sponsor their annual Holiday Bazaar at Rosburg Hall. A baked chicken lunch will also be available. The Bazaar will open at 10 a.m., with lunch at 11: 30, then closing at 2 p.m. More than 10 vendors will have home made baked goods, handmade crafts and plenty of Christmas items for sale. This annual event has always been a hit. All are encouraged to stop by, especially this year as there is no guarantee of delivery of Christmas items arriving in stores. The Rosburg Club is one of our community jewels, so let's stop by the bazaar to show our appreciation for Rosburg Hall and the Community Club.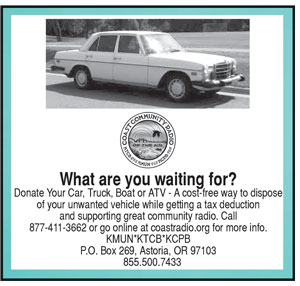 Painting Class: On November 13, FAFF is sponsoring a painting class at the Naselle Community Center at 14 Parpala Road. Audrey Mumley will teach the class for $30. Contact Barb Swanson so you can be registered. Call her at 360-484-3602.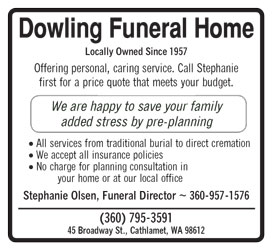 November 16: Regular School Board Meeting at the Naselle/GRV School.
Kantele Classes: November 20 and December 18: The Appelo Archives Center is offering Kantele classes at the Archives Center from 10 to noon. Contact the Archives Center at 360-484-7103 for more information.
December 5: The Finnish American Folk Festival is sponsoring a full day of Christmas celebrations with the annual Christmas concert at the Deep River Church featuring several musical artists and Christmas carols for all to sing. This will be followed by the Tour of Homes featuring homes in the area. The tour is followed by a soup supper at the Naselle Community Center.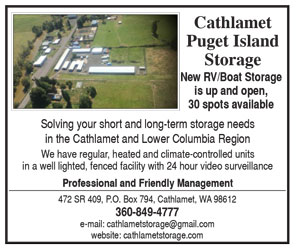 December 19: The Tour of Lights will start in the evening and last into the darkness all through the Naselle (and further, I hope) areas. Hopefully, it will be a clear evening with stars shining as well as Christmas lights. Jesus brought light into the darkness, so this is a very fitting Christmas event. Remember, Naselle is bigger than just driving SR4 so try some of the roads off SR4.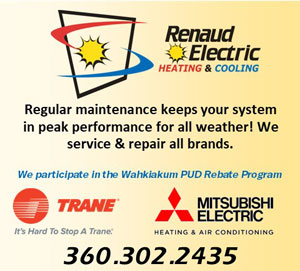 I checked on the annual Grange Christmas Party. It's always a big gathering with folks coming from far and near to be with their parents and grandparents. Bob Pyle usually reads "The Night Before Christmas" but the party is cancelled for this year due to covid-19. Lisa Nelson reported that the Naselle/GRV school won't have a full concert at the school either, also due to covid-19.
CAP Senior Box lunch scheduled for Thursday, November 4 shows they will offer Cheeseburger Casserole, Potato Salad and sliced melon; on November 11, they will be closed for Veterans Day. On Thursday, November 18, box lunches will include Roast Turkey w/gravy and stuffing, Sweet Potato Blend, Cranberry Orange Salad, and Pumpkin Mousse. On November 25, they will be closed for Thanksgiving. Call Denise at 360-762-3111 to reserve a box lunch.
Senior Lunch Club brings a good group of seniors together at Rosburg Hall twice a month on the first and third Wednesdays. This group of older folks is fun to be with. The men report on their fishing success and the women report on their grandchildren. I learned on my first visit that the men sit at one end and the women on the other end of a long set of tables. A few couples sit right in the middle so they can chat with either group!
Do take time to read Kay Chamberlain's column with events in the East County area, and The Eagle's schedule of events. Kay has been writing her column for a long time and she knows about most everything going on. She and I both appreciate early information on events. Since The Eagle is a weekly paper, it's quite helpful to have announcements sent to us with plenty of notice, rather than last minute on Monday. But we'll work hard to get them in, never fear.
Word of the Week: Sing