Downriver Dispatches: News of Western Wahkiakum County and Naselle
Photo of the Week: The metalcraft piece "Sasquatch" was made by Glenn Miller as a gift to his father, Bobby Miller. Glenn's art pieces are for sale at Englund Marine in Astoria where whales, fish and flags are popular pieces. You can reach Glenn in Naselle at (360) 484-7701. I will have more information for you in next week's paper since I will visit with him and his wife, Shirley, on Saturday afternoon.
At 76 years old, I have trouble remembering words. Both my bosses, Rick Nelson and Bob Torppa, patiently wait for me to find words I want to say. The best thing about writing for this column is it's easier to think of the name or word when no one is waiting for me. In honor of "regular guys" like Rick and Bob, and others like them, I want to share a short Christmas piece from the book, "Christmastime in Montana" by Dave Walter. Before his death, Dave worked as a historian for the Montana Historical Society. He compiled short Christmas stories in the book from documents at the Society. The message below appeared in an editorial from the "Plains Plainsman" newspaper in Plains, Montana on December 19, 1915. It is still a good message in 2021, over a century later. Please note that in using the word "guy," it is intended to represent both men and women. The book is available from the Montana Historical Society in Helena, Montana.
"Thanksgiving has passed and the Christmas holidays are upon us. Christmas is still a "Merry Christmas" for us, although the men fighting in the trenches in Europe must be able to look backward to many another Christmas which was merrier for them – and we may hope to look forward to other merry Christmases to come. There is just one thing that will go to make our own Christmas a more merry one, and that is, for the time being, to forget ourselves and become a 'regular guy.'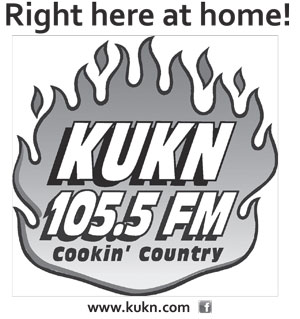 "A regular guy is an open-hearted, open-handed, decent sort of fellow who believes that others have a right to some happiness on earth and is willing to do his share to help them get it. It does not cost much to be a regular guy, because what we do does not decide our status so much as the spirit with which we do it. Suppose you are so poor that you cannot afford to give even a penny away. You can smile, can't you? You can hesitate by the beggar in the street and wish him a 'Merry Christmas!' You can feel in your heart that this is a season of good will to men and show it in your bearing toward your fellow men. If the world has been good to you, now is the time to repay your debt. Give something to someone who needs it. You do not have to give much, but if necessary, make a sacrifice.
"Do not let Christmas go by without becoming human, if only for a minute. A nickel here, a dime there, a rag doll for a little girl who never had a doll, or an overcoat for the little fellow in town who does odd jobs, who does not have an overcoat. It won't mean much to you, but it will make Christmas merry for someone else. Loosen up! This is Christmas! Be a regular guy!"
If you have a Christmas story or memory that you'd like to share, please email it to me at kbertroch@wwest.net. For the last columns of the year, it's good to remember how we've all experienced the love of the season, whether it's Jewish with the lights of Hannukah or another belief. We are all God's children. And Karen says Amen.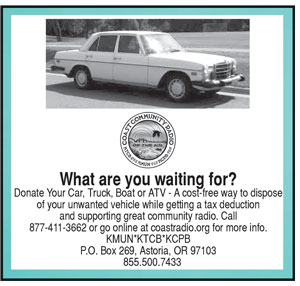 From Carrie Backman: "Grace Hunt is on our Wahkiakum 4-H Tech Changemakers team. She is an impressive organizer and leader. Wahkiakum County 4-H was selected to receive a grant to be part of this national program because of kids like Grace in our community who are both tech savvy and committed to serving their community. We have a good bunch here in Wahkiakum! The program teaches teens to teach adults on computer and internet basics, including video conferencing and email basics. It's funded by National 4-H Council, in partnership with some private funders including Microsoft and Verizon. The program will begin in January." I know there are many folks out our way who can use some help with computers. Here is the national website with details: https://4-h.org/about/4-h-at-home/tech-changemakers/.
From Carol Ervest: Naselle Lutheran bakers are offering pulla for sale. We will take orders until Dec. 14. Pick up at the Church on Dec. 18 between 10 a.m. and noon. Cost is $10 per loaf.
Call (360) 484-3841 or (360) 465-2275. Proceeds will benefit the local community.
From Mike Swanson and Darlene Bjornsgard: I asked for their thoughts on last Sunday's many FAFF activities. Each expressed thanks for the volunteers who worked on individual activities. The concert was lovely with income split with the Deep River Church. The Home Tour was a success with more than 60 tickets sold. The day was a lovely way to remind us that the season of Christmas is one of reverence and to remember, "How silently, how silently the wondrous gift is giv'n! So God imparts to human hearts the blessings of his heav'n."
Calendar:
Dec. 6: Finnish Independence Day - 1917.
Dec. 10: Skamokawa Fire Association will offer Sleigh Rides (fire truck) with Santa at 5 p.m. at Johnson Park. Kids can meet Santa and see the fire truck. Bring your camera!
Dec. 11: Craft Day at Johnson Park from 1-3.