Lady Mules post 2 wins
Ian Brandon
Photos by Ian Brandon
The Wahkiakum Mules girls basketball team lost one and won two this week, bringing their overall record to 7-2, and league record to 1-0. They also gained one more player, to bring their roster to nine.
Last Wednesday, the Lady Mules lost to Skyview, a 4A team from the Vancouver area, 54-43.
"The Skyview game was a blast," Coach Rob Garrett said. "The girls went in with a great attitude and played with no fear. We knew we had to play fundamental and hard or we wouldn't be in the game. I thought our defense was great and gave us a lot of good opportunities especially in the first half. We hit some big shots in the first half as well, which only added to the energy. We definitely got a lot better that night which was the whole goal of the game. Now we need to take that same mindset and energy going into every game."
Reigha Niemeyer scored 13 points and had nine rebounds. Miya Kerstetter added 12 points. Courtney Carlson had 10 points. Megan Leitz had five points and six assists. Emerald Niemela had three points and 10 rebounds.
Lady Mules 12 17 6 8 --43
Skyview 9 13 16 16 --54
On Saturday, the Lady Mules beat Rainier 47-31 in front of a home crowd.
"Rainier was a good game," Coach Garrett said. "I thought we could have been a little bit cleaner on a few things, but our defense was great. Reigha [Niemeyer] in particular shut down their best player holding her to zero points on three shots. Reigha and Miya [Kerstetter] led the way with 19 and 15 respectively. Emerald [Niemela] did her usual thing, cleaning up 15 rebounds. It's actually quite amazing almost every game she comes up with 15 plus boards. For the first league game of the year, against a quality opponent, it was a nice start."
Niemeyer scored 19 points. Kerstetter added 15 points and six rebounds. Carlson had six points. Niemela added five points and 15 rebounds. Leitz finished the game with two points and five assists.
Rainier 7 4 15 5 --31
Lady Mules 17 10 11 9 --47
On Monday, the Lady Mules beat Mabton at home 49-32.
"Mabton was a really ugly first quarter and then slowly but surely we improved throughout the game," Coach Garrett said. "Our defense continues to be our strong suit, but this game definitely revealed we need to be able to not only get to the rim, but also finish once we get there.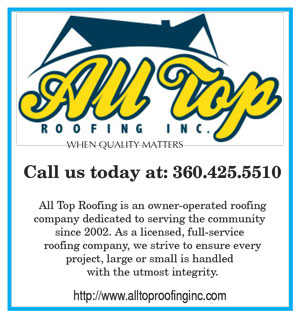 "We did improve from the line and go there more than any other game so far this year which has been a focus so that was nice to see. The fourth quarter we finally broke out of our shell and started playing with some passion and joy. Something we need to see more of coming out of break."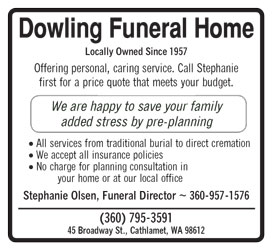 Niemela had 13 points and 15 rebounds and six steals. Niemeyer scored 12 points. Carlson had nine points. Leitz had eight points, six assists, six rebounds, and four steals. Kerstetter scored seven points, seven rebounds, six assists, and five steals.
Mabton 7 7 12 6 --32
Lady Mules 6 14 13 16 --49
As for the newest addition to the Mule roster:
"It's definitely a great thing to have Bailey McKinley back," Coach Garrett said. "She will add some much needed depth and she's familiar with the program so she'll be up to speed quickly."
The Lady Mules will resume play after Christmas break on Wednesday, January 5, at Onalaska.