Wahkiakum PUD starts disconnects
On Tuesday, the Wahkiakum County PUD Board of Commissioners agreed to move forward with disconnects, heard about the PUD's response during the recent freezing and snowy weather, and approved a cost of living adjustment for the new general manager.
General Manager Dan Kay addressed the disconnects, which were expected to begin that day for customers who were in arrears, explaining that while the governor of Washington had lifted the moratorium for them at the end of September last year, the Wahkiakum PUD decided to delay them until the beginning of January after Auditor Erin Wilson presented information to the commissioners.
It was time.
"It's not a fun day," Kay said. "This is not a fun part of our job."
The PUD hadn't done any of the physical disconnects as of 8:30 a.m. on Tuesday, and Kay wanted to make sure the commissioners were comfortable moving forward.
Commissioner Gene Healy said that the PUD already had billing and disconnect policies in place and that they should have the operations people follow those rules. The other commissioners agreed.
"The staff has worked very hard for a very long time with these people to show them what is available out there to help them make these payments," Commissioner Dennis Reid said.
Wilson said that there were 17 customers that would be affected. Some were a month or two behind in payment, she said, but a few of them had been delinquent much longer.
"Over the past several weeks, [we] have been very actively and aggressively calling customers and passionately and compassionately saying that this is coming forth," Kay said. "It's on the website, we've even written notes on the envelopes saying please address this."
The number had been much higher, but many signed payment agreements. Others were still welcome to come in on Tuesday to set something up.
"There is an immense amount of help out there and those that have taken advantage of it have seen the benefits," Kay said. "There is help out there, folks."
Wilson praised the customer service staff.
"They have gone above and beyond with our customers," she said. "We followed our procedures, but in the last several weeks we tried to get customers in and get help. They worked with everyone, with empathy and compassion. I want to acknowledge all the efforts they made with our customers."
Kay gave an update on the recent storm repair.
He said that the events began around 8 a.m. on Dec. 26 for the PUD and continued until about 4 p.m. on the next day when they had power back on for everyone.
"We fared well," he said.
He said the areas most affected were Elochoman Valley Road north of Beaver Creek, and East Valley Road north of Middle Valley, as well as the east side of the county. There were also a few outages on the Westend.
The biggest challenge came from snow on tree limbs, which would cause the limbs to fall. As soon as they got the wires back up, the process would repeat again. Snow covered roads slowed them down as well.
All their outages were limb related, Kay said.
They noticed some high usage patterns on the water side. Some customers had water running to prevent their pipes from leaking, Kay said, but when customers discovered leaks, the PUD was able to help them get those shut off.
"A lot of positive comments have come in," Kay said.
"I truly believe it takes a team to work through storms like this," he added. "From our inside staff, to our outside staff, to law enforcement, dispatch, public works, Washington State Department of Transportation crews. Every one of these players is critical. Even the snow plow driver who stopped and asked how we were doing, or if we needed anything. Or the sheriff's deputies assisting with traffic control or getting branches while we trimmed trees. I want to say thank you to everybody."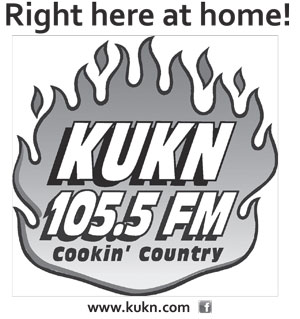 After a brief discussion, the commissioners voted to give a 5 percent cost of living adjustment for the general manager. A resolution will be readied for the next meeting.
They also voted to join the American Water Works Association, which will cost the PUD $502 annually.
"It's the largest nonprofit, scientific, educational association dedicated to managing water systems," Kay said. "It's useful in helping for infrastructure funding, asset management . . . it's highly recommended by our fellow water utilities as a strong organization."