Engineers doubt sewer expansion is feasible
Talks continue on Main Street business conversion proposal
Members of the Cathlamet Town Council addressed some thorny issues when they met Tuesday, including possible sewer system expansion in Rosedale and possible zoning changes for Main Street business properties.
There were many questions, few answers, and Mayor David Olson said he would work with town staff to return with more information.
The town has spearheaded an effort going back several years to expand the sewer system, especially up Boege Road and its connections, identified as Area A.
In a June 20 feasibility report from Gray and Osborne, Inc., engineer Jon Hinton wrote that it would be challenging to show property owners that there would be a financial benefit to connect to the sewer system.
The engineers concluded that the number of parcels presently included in Area A is insufficient to make the project feasible. The cost of making a connection to the sewer could easily equal or exceed the cost of a new on site septic system, the report said.
"This evaluation has determined extending sewers into Area A could not be funded by LID (local improvement district) assessments alone," the report said, "but adding additional large tract parcels to the proposed LID Area A would make the project more feasible."
Council members had questions about the report, but Hinton has retired, and there was no one from Gray and Osborne to respond.
Council Member Laurel Waller said she didn't think the report is the end of the project, and she wanted to see how grant funding and potential development in the area would affect the numbers.
"The bottom line is that if you're going to get significant grant funding, you'll have to show a public health problem," said Town Attorney Fred Johnson. He and Waller have served on a group that included county officials and area land owners that worked on the project in advance of the feasibility report.
He suggested the council needs to consult with county officials to see if they would support the project, even if it meant inspecting septic systems to see if they're failing, a move county officials have essentially rejected in the past.
Council members said they needed more information, and Mayor Olson said he would contact Gray and Osborne to provide that information.
Following up on a May resolution, Olson and Attorney Johnson reported steps necessary to take in order to slow or stop conversion of Main Street business fronts into residences.
Waller had requested the report, focusing on buildings basically located between the courthouse and the Scarborough Building at the other end of the street.
The block, Johnson said, is located in a larger area that is zoned for commercial use, which allows both commercial and residential use.
To change the zone classification, the council have to go through a six-step process, and any change would have to avoid spot zoning that could be challenged in court.
The council possibly could declare a moratorium on conversion from commercial to residential use, he added, while the zoning amendments went through the process.
Council members agreed they wanted to pursue the issue with a goal of maintaining the Main Street business core.
Johnson and Olson said they would work together to bring back documents needed to get the process going.
In other business, council members discussed an infraction issued to a Jacobson Road landowner who hasn't complied with an order to lower the height of a hedge at the intersection of Jacobson Road and Douglas Street. Town codes allow hedges to have a maximum height of 36 inches at intersections to allow drivers to have visibility, and the hedge in question is much higher.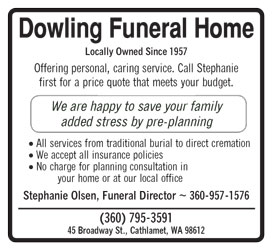 The town has talked to the landowner for over two years, Johnson said, and with no action, the case will now be heard in municipal court on July 15.