Rolling with the punches at First Step MMA
Diana Zimmerman
Wahkiakum County residents Joshua Miller and Robert Schultz became fast friends while coaching soccer, bonding over their military experience, love of martial arts, family, and country.
Now the pair, who have spent their lifetimes practicing one form of martial arts or another, are offering Brazilian jiu-jitsu, tae kwon do/kickboxing, and fitness classes at a gym they converted from a barn on Puget Island.
They started a while back, patting down grass in Schultz's back yard under a hoop house, and offered their first little class right there for a couple 20 year olds, Miller said.
It felt really good, he said, and it set off a passion to open their own academy, incorporating all the good things they picked up over the years, and doing away with the things they didn't like.
At First Step MMA, which stands for mixed martial arts, they champion respect, honor, dignity, and integrity every day.
"We talk a lot about honor," Miller said. "Honoring your family, your last name. When you walk around downtown, a lot of kids don't realize that they are representing their entire family. You want your kids to be respectful in town because they are a reflection of themselves and their heritage. We talk a lot about personal integrity and being a decent person, working hard, and cheering on your teammates. If you don't talk about it every day, it doesn't hold value."
Miller grew up in Warrenton and served in the Marine Corps for five years. He studied karate and tae kwon do before wrestling, and studied more martial arts in the Marine Corps. He really loves Brazilian jiu-jitsu, and has been instructing kids classes in the art for about four years now.
Schultz, he says, is definitely the karate, tae kwon do, kickboxing guy.
Both Miller and Schultz suffered injuries in the military, and practicing martial arts has been a way to be active, eliminate some pain, and do some healing. And what it can do for the body it can also do for the mind.
The movements don't all come naturally, so practitioners spend a lot of time thinking about how to get into one position or another, until it does become natural.
"When you work both hemispheres of your brain, it's the same kind of thing as occupational therapy," Miller said. "it's like food in your brain, it creates new neural pathways. It creates new connections that go to empathy and behavior and managing emotions. The more you do it, the more bridges you get and the more you are in control of your body."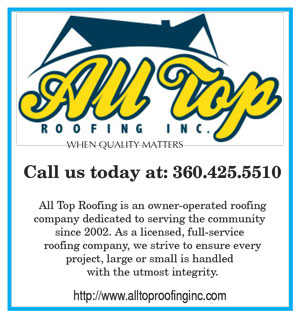 "I'm just such an advocate for it," he said.
"It's training your whole body and your whole brain," Schultz echoed.
Schultz, who grew up in Nevada, loves the camaraderie of the sport, and just working out. Sometimes it hurts because of his injury or because of the physical contact, but it is also helping him heal.
"It allows me to feel like a normal person," Schultz said.
He is also just having a blast.
"I love it," Schultz said. "I've been saying since I was six years old that when I grew up I was going to be a ninja. My ultimate goal was always to fight professionally and to open up my own fight gym."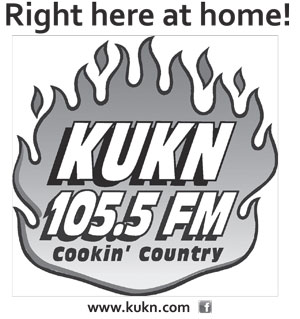 The first part may have gotten derailed, but the pair are making the second part come true.
"Let's just give this a shot," Schultz said. "Worst case scenario, we just keep training and training our kids. Best case scenario, we get to pass on to the next generation a skill set and a passion and a moral code to a whole new generation of kids."
Schultz started martial arts when he was eight, studied tae kwon do until he was 12, and later moved into Kenpo and boxing. He wrestled in high school and played football and soccer, but got back into martial arts when he joined the Air Force.
He taught classes on base for awhile, he says, and when his instructors opened up a brick and mortar school off base, he did that for a few years as well. He competed in Olympic style tae kwon do before taking some time off for a few years, then got back into practice with jiu-jitsu, Muay Thai, and was on a fight team for a couple years, hoping to travel and fight professionally.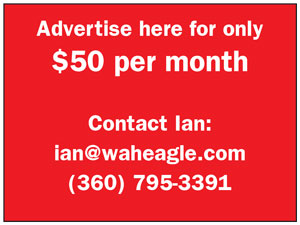 "It's just who I am," Schultz said. "Integrity, honor, respect, dignity. It's the whole ethos, it encompasses who I am."
Because Schultz and Miller are veterans, they consider the business veteran owned, which for them means they are trying to make sure their equipment and gear, as much as they can, is American made.
They are working on creating some adult classes and are close to having a class put together.
"You have to start somewhere," Schultz said. "That's why we call it First Step. You have to take that first step."
Diana Zimmerman
They are currently offering Brazilian jiu-jitsu, tae kwon do/kickboxing, and fitness and conditioning classes. Their gym is located at 101 S. Welcome Slough Road. For more information, call Robert Schultz at 360-261-3696 or Joshua Miller at 971-267-8756.