Naselle cross country has new coach, new team
From the Chinook Observer
New coach. New team. High hopes.
That's Naselle cross country.
The Comets have had programs over the years, predicated in large part on student interest.
This year, high enthusiasm spurred the hiring of Amber Frank as head coach.
Long-time Pacific County sports fans may recall Amber Hall, who ran track and cross country in an Ilwaco High School uniform, graduating in 2004. She has continued her passion for running into adult life.
"This year is really to get our program going," said Frank, who bushwhacked a practice trail north of the football field with husband Derick, running partner Marie Green and her husband, Will. "We really just need to just get the team set for the first year."
Derek Suomela, team captain, is the lone senior. In May, he won medals at the WIAA 1B state track meet, second in the 400 meters and fourth in high jump. He was ninth in the 800, one step off the podium.
His next goal is lofty: qualify for state — and set a Naselle cross country record.
As he demonstrated practice exercises for his younger charges on the newly installed Naselle track surface, his leadership was evident. "Derek has high goals of getting to state and breaking the school record," said Frank, who noted she is committed to helping every team member work to meet their personal goals.
Freshman Caesar Garcia, who wore a football uniform last year, has switched to cross country. "He's really impressive," Frank said. "These two are going to be our top two runners — and he is a ninth grader!"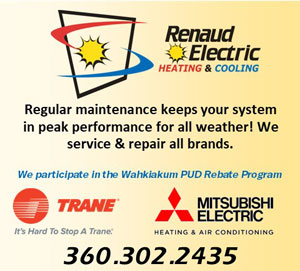 Running with Garcia is his younger brother, Romain. When Romain returned from a recent practice run ahead of him, their coach wasn't concerned. Caesar had graciously slowed down to check that all of his teammates were OK.
'Grit'
Middle-school-age runners training together with the older students include the Greens' enthusiastic youngsters, Karsen and Elisabeth, who are in eighth and sixth grades.
Underclassmen Trajen Ford and Reilly Browning are also competing, as is Dane Benedict, a seventh-grader.
Jessica Underhill, a sophomore, was the oldest girl at an early practice. Like Suomela, she was among athletes on coach Scott Smith's track team last spring. "I am kind of scared, because I have never done a sport like this, but I decided to try," Underhill said.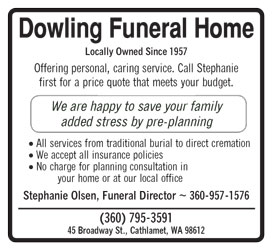 Frank is already impressed with her effort. "She's really been able to get stronger from track," her coach said. "She's got grit. She wants to do her best and doesn't give up."
Andy Rosas-Meliton, who qualified for state in triple jump as an eighth-grader, and Logan Wirkkala-Scheller are on the squad. So are two seventh-graders who keep up with the high school athletes, Kenzie Larson and Bowen Burkhalter.
"It toughens me up," Burkhalter said, before quoting Marine Lt.-Gen. "Chesty" Puller's statement: "Pain is just weakness leaving the body."
"I have gotten a lot more disciplined," Burkhalter added, noting he runs two miles each day. "I just enjoy the opportunity — and the coach is nice."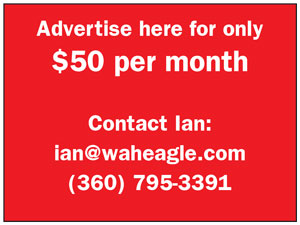 Welcome
Frank said she appreciated being welcomed into the regional coaching community. "Cross country is a great sport because it is competitive, but the coaches are all very helpful," she said. Her husband's cousin is the North Beach coach.
The hire puts Frank into a friendly rivalry with IHS head coach Sarah Taylor, who has led the Ilwaco program for many years. Taylor was assistant coach when Frank ran in Fishermen colors.
Their schedules don't entirely mesh, although their athletes will be splashing through the mud-pit together at Camp Rilea Sept. 23 and running side-by-side at Ilwaco's home meet Oct. 5. Both teams will have their eyes on success at the league meet at Ocosta Oct. 19, with district to follow at Rainier Oct. 28. Paydirt is the state meet at Pasco Nov. 4.
The meet is held on a blustery golf course. Suomela has his calendar marked. "I want to beat the school record, which is around 17 minutes, and I have to do it at state," he said.