Update about procession for slain Cowlitz County deputy
Memorial service is next Wednesday
Cowlitz County Sheriff Brad Thurman and the DeRosier family would like to share this update with those who wish to honor Deputy Justin DeRosier as his procession moves through our Kelso and Longview communities.
The procession will begin from the intersection of Washington Street and 7th Avenue, Longview. The procession will proceed south on 7th Avenue, turn up through Tennant Way & Frontage Way moving northbound onto Third Avenue, then First Avenue and eastbound over the Allen Street Bridge to I-5.
Anyone wishing to tribute Deputy DeRosier's Procession must be in place along this route no later than 10 a.m., on Wednesday, April 24.
Sheriff Thurman wants to assure the public that while there will be a large number of local law enforcement officers participating in the procession, local and out-of-area officers will be assisting and available to respond to emergencies. We are grateful to our partners and the public's overwhelming support and patience.
A Kelso-Longview Procession route map is provided below. This route information will also be available on the Cowlitz Sheriff's Office Facebook page.
For local participation in the memorial, the following sites will provide opportunity to gather together and view a live feed of the services:
New Life Church
904 Allen Street
Longview, WA 98632
Kelso High School
2441 42nd Avenue
Kelso, WA 98626
Previously published
The Wahkiakum County Sheriff's Office has been among those assisting the Cowlitz County Sheriff's Office in dealing with the slaying of Cowlitz Deputy Justin DeRosier.
In times when an officer is slain, law enforcement agencies come together, Wahkiakum County Sheriff Mark Howie said Tuesday.
"This is devastating for a department," Howie said. "It pretty much takes them out of the picture."
Clark County officers are handling the investigation of the incident.
Wahkiakum's sheriff's department is available to handle calls in western Cowlitz County, and department staff are helping organize the memorial service transportation for DeRosier's family, Howie said.
The service will be held next Wednesday, April 24, at 1 p.m. in the Chiles Center at the University of Portland.
On Wednesday afternoon, Howie issued the following news release:
We (Wahkiakum County Sheriffs Office) continue to remain available to respond to calls for assistance in western Cowlitz County from Coal Creek to the county line. For the most part, Longview PD has it covered, but they may request our assistance for backup, or if they have no one available, we may respond to a call in that area.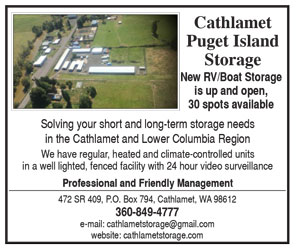 Emergency Manager Beau Renfro and Sheriff Howie continue to assist with Behind the Badge Foundation at the Hall of Justice in Kelso. We are there daily and assisting with logistics and specifically with providing the ground transportation detail for the many family members on the days leading up to and the day of the memorial.
I continue to ask for and appreciate all of your patience as we stand by and with our brothers and sisters in our neighboring county during this horrible and devastating time.