New Cathlamet shop focuses on the holidays
Courtesy photo.
Holiday shopping just got a little easier in Cathlamet, thanks to five women who found friendship in a shared love of arts and crafts and in their appreciation for the local people who practice a variety of disciplines.
Sisters Susan Gentry and Connie Long met Lori Cagle, Diane Dyer, and Daria Lacy this summer when a farmers market opened at the Skamokawa Fairgrounds.
"We became good friends," Gentry said.
This interview was conducted over the phone, but no matter, the words carried her smile through the line.
"We had such a good time and as it was coming to a close, we began to wish we had another place to go," Gentry said. That's when Lacy mentioned that her husband had a storefront on Main Street in Cathlamet.
"I bet he'd let us have it," Lacy told them.
It was after they had collected all their wares at that one little spot on Main Street that they decided to start with a seasonal shop, just for the holidays.
"We knew there were so many people who did crafts and various artwork that had no place to sell their wares," Gentry said. "We wanted to be able to bring this to the community and show them some of our wonderful crafts people around here and give them a way to decorate their homes for the holiday as well as a way to fill out their Christmas lists too."
They have photographs from around town, taken by Allen Bennett; mittens, hats, and masks made by Pam Hansen; Christmas swags and wreaths created by Joan Wren; wood turning from Tony Danker. Bill Holmes' honey products.
"You can't beat Bill's honey," Gentry said.
They also carry Gentry's hand sewn towels, aprons, table runners, and more. Dyer makes goat milk soap, Cagle hand paints ornaments, and makes wool trivets using wool from her own sheep. Lacy and her sisters Angie and Donna knit hats, and make fantastic re-purposed creations. Long helps her sister, Gentry, with design, and along with Cagle loves to do the displays and the window in their shop.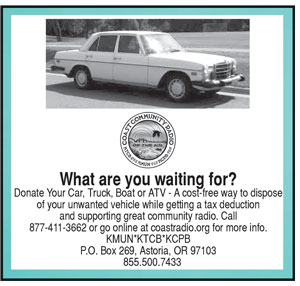 "These gals are the greatest," Gentry said. "We've had so much fun."
Courtesy photo.
The Holiday Boutique, located at 79 Main Street, is open Thursday through Saturday, 10-5 and on Sundays from 10-2.
The shop will be open the night of the tree lighting as well, but Gentry expects the shop will close its doors at the end of December.
But you never know. Those five are having so much fun, they might find themselves looking for another reason to open the doors of that little shop again.