Covid-19 update
12 new cases reported; total now stands at 183
Online version updated on Wednesday.
As of Wednesday, there were 12 new cases of covid-19 reported by Wahkiakum Health and Human Services in the last week, for a cumulative total of 183. Thirteen of those cases are considered to be active.
The health department is working with the individuals to determine who is at exposure risk. Anyone who is considered to have had close contact will be contacted by WHHS.
Two more deaths were reported as well, for a total of five fatalities attributed to covid-19 in the county. Out of respect for their families, the health department will not be releasing any demographics except that one individual was a female and the other was a male. Both were 65 plus.
The Delta variant of covid-19 is here.
Wahkiakum Health and Human Services has received notification that at the end of July, there was one confirmed case of the more contagious variant in the county.
Cowlitz County learned they had three cases of the Delta variant during the same period of time, while Clark County had 25, and Pacific County had 11.
Typically, less than 10 percent of positive covid-19 cases undergo further lab tests to determine whether they are variants and which variant they are, WHHS Director Chris Bischoff wrote in an email on Tuesday.
"So this one Delta case is not indicative of how many actual Delta cases we have," he said.
According to Bischoff, the testing process to determine whether a case is a variant is significantly more complicated than the test for whether someone is COVID positive or not. Another even more complicated test determines which variant is present.
WHHS is not told which of the county's cases are tested for variants or which ones are actually variants, but they do receive a weekly report that provides numbers for each county by variant type.
The Delta variant is more severe, spreading twice as easily as previous versions, and the ensuing illness also appears to be more severe. The Department of Health is estimating that as many as 90 percent of current covid-19 cases in Washington are from the Delta variant, Bischoff wrote.
See: https://www.cdc.gov/coronavirus/2019-ncov/variants/delta-variant.html.
Vaccines are still proving extremely effective at preventing serious illness against the Delta variant and others, There is preliminary information that this variant might have increased susceptibility among younger groups. This is still up for considerable data gathering and analysis, according to Bischoff.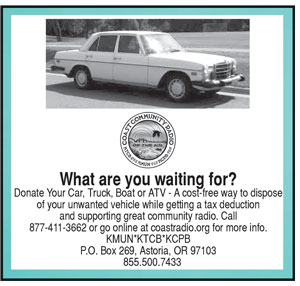 "Masks are back for everyone," Bischoff said. "The Governor has not put the overall mask mandate back into effect, but the Centers for Disease Control is recommending indoor masking for everyone. Our health officers are also recommending indoor masking for everyone."
Why? Because even people who have been vaccinated can spread the Delta variant.
"We know that outside activities are significantly less likely to result in the spread of the virus," Bischoff said. "We would still recommend that if it's a crowded outdoor event like a concert or other large gathering then you should wear a mask. The Watershed music festival, for example, has resulted in well over 160 new cases."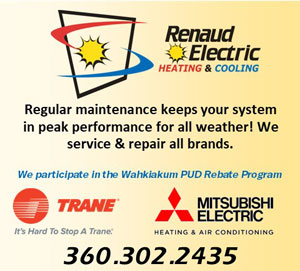 Also, because as Bischoff wrote, "It's bad again - We need people to be cautious now more than ever. Even if you are fully vaccinated, we need everyone to wear a mask indoors, practice social distancing, wash your hands, and stay home when you can."
Many areas of the country are experiencing their largest outbreak of covid-19 ever, Bischoff wrote. This includes our neighbors on both sides, Cowlitz and Pacific counties.
"Hospitalization is at its highest level ever during this pandemic," he said. "We have heard that our local hospitals are at or rapidly approaching capacity."
According to the Washington Department of Health data dashboard, the number of doses administered in the county had risen by 10 in the last week for a total of 3,553.
Bischoff said they were still getting a small trickle of people coming to their office for the vaccine, but it appears that some are going elsewhere for the shots.