Commissioners okay subdivision, hear epidemiologist concerns
Wahkiakum County commissioners approved a short plat for a 33-residential lot development outside Cathlamet and heard a variety of concerns about a proposal to hire an epidemiologist when they met Tuesday.
The development will lie on pasture land along Greenwood Road, just outside the Cathlamet town limits. It will include 27 single family lots and six duplex lots, with a planned density of 39 homes.
Four streets will serve the area and meet standards to be county roads; a fifth will be a gravel, private road reaching some of the residences.
The development will be served by Town of Cathlamet sewer and water utilities. Last July, the town council agreed to special connection fees for the development; $500 for sewer connections and $1,500 for water connections. Typically, out-of-town water and sewer development fees are $10,000 per unit.
Mayor David Olson commented that town officials support the proposed development as a means of expanding the customer base of the town's utilities in order to lower rates.
A large crowd of people spoke during the session's public comment period, questioning the proposed hiring of an epidemiologist for the health department and urging the commission to hold a special meeting for public comment on the issue.
According to information from Chris Bischoff, director of county Health and Human Services, "the legislature approved a budgeted amount for the State Department of Health to provide funding for epidemiological services to smaller counties. The funding was intended to help counties collect health information, engage community partners and stakeholders, identify health issues in the community and make plans with community partners to address those health issues.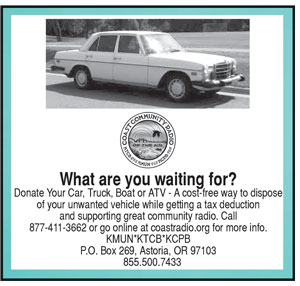 "The position is for data gathering, planning and policy recommendations only.
"Wahkiakum has received funding for this position already and must either hire the position to start the work or find an alternate method to meet the same outcomes."
At last week's commission meeting, Bischoff said the state funding is intended for a position serving Wahkiakum, Cowlitz and Clark counties; if Wahkiakum doesn't hire the person, the position will go to Clark County's health department, and that person will be responsible for doing the work in Wahkiakum County. He suggested Wahkiakum would get better service and exert more control over the work by employing the person instead of the person being a Clark County employee.
Members of the audience voiced concerns that the epidemiologist's work would intrude into their private health status and that it could lead to community health mandates that would have adverse unintended consequences that violate their constitutional rights.
They asked that the board hold a special meeting to answer questions about the position and provide more public information, and commissioners seemed agreeable to that request.