WHS Salutatorian Gabe Moon
Diana Zimmerman
With a 3.92 GPA, Gabe Moon is the salutatorian for the Wahkiakum High School Class of 2022.
The senior spent the last two years participating in the Running Start program at Lower Columbia College. Recently, an administrator told him that he has remained more active at WHS while in the program than any other student before him.
Over the years, he's played football and basketball, wrestled, and thrown for the track team. Despite only being on the track team his freshman and senior year he was able to enjoy a huge improvement, with a PR at the age of 14 of 99-6 becoming 134-1 four years later. As a senior, he placed fifth in the state wrestling tournament.
"It was awesome," Moon said. "To be able to go to the mats was really cool."
He's also played percussion in band and returned to support Mule teams by providing the beat for the pep band.
Moon enjoyed his classes at LCC, and is certain it will give him an advantage when he heads to Brigham Young University in Provo, Utah in a couple years.
But first he will head to Florida for a two year mission trip for the Church of Jesus Christ of Latter-day Saints.
He's excited, but he's also certain the temperature is going to be a whole lot warmer.
In his free time, Moon enjoys weight training, something he took up with a cousin and a brother when the pandemic started
"I just kept working hard," Moon said. "I weigh the same amount as I did my sophomore year before football. I was able to change who I was physically into who I wanted to be now, through weight training, pushing myself, and the dedication aspect of that. Lifting is definitely something I'm going to stick to."
And, he said, if there are opportunities to play sports, he will take them.
If he had to pick a favorite teacher or two, they would be Marc Niemeyer and Jeff Pillar.
"Marc Niemeyer has had the biggest impact on me as a person because of how he taught life lessons as well as teaching in general," Moon said. "He doesn't only help with weight training, he helps with real life problems. He's always somebody you can turn to and ask questions. He'll be there and actually help you through it."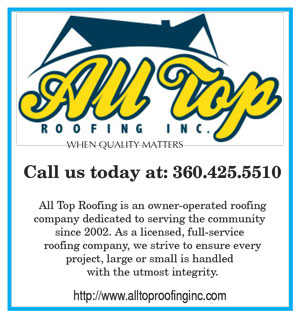 "Before high school, Mr. Pillar was probably the biggest influence in middle school," Moon added. "To me, Mr. Pillar was probably one of my best friends in middle school. I loved talking to him. As a person, he was amazing to me. I probably did the best in his math class, better than any other class that I've taken. He was always willing to help and he really taught the subject well."
Moon really likes numbers. That and a job shadow with an uncle who was the chief executive officer for a large candy company was all it took to convince him that accounting was his future path.
Why did he do so well?
"My education is important to me," Moon said. "My grades reflect how much I'm able to learn and how much I'm able to grow. I've maintained really good grades through middle school and high school. I had a 4.0 through sophomore year. When I decided to do the Running Start program, I took my first A minus. It was sort of a relief for me, because there wasn't so much pressure on me to have to get straight As."
"I was still going to worry about it, but I wasn't going to worry about it as much," he added. "I was able to spend more time out of school collaborating with friends instead of stressing about everything. I was able to relax, step back and realize it's okay."
Gabe is the son of Brad and Shawna Moon.