Roadside fire takes off along SR 4 at Cape Horn
The phone calls came in quick succession to Wahkiakum County Sheriff's Department early Sunday morning ,. At 12:33 a.m., someone reported hearing six gun shots, possibly a rifle, west of her home at Cape Horn. At 12:37 a.m., multiple callers reported that a brush fire that had started along SR 4 between milepost 41 and 42, in the Cape Horn area, about five miles east of Cathlamet.
Deputies arrived, and then the District 4 Fire Department. Seeing the extent of the problem, District 4 Fire Chief Randy Hoven asked that all east side departments be called to the scene.
"It was really starting to grow and take off up the hill. We had to get moving on it fast," Hoven said.
Soon volunteers for the Cathlamet Fire Department, the Puget Island Fire Department, the Skamokawa Fire Department, and the Cathlamet ambulance arrived. Cowlitz 2, which has an agreement with District 4, was en route as well. The Washington Department of Natural Resources (DNR), which would have jurisdiction, was quickly alerted.
Washington State Patrol arrived at 1:13 a.m.
A crew from the Wahkiakum PUD arrived at 1:24 a.m. to cut power to the power lines.
"It was hard to hit for the first 20-25 minutes, until PUD could cut power," Hoven said. "We had to spray along the road and try to stretch hose lines. We were cautious of the power lines. As soon as the PUD cut power, we were able to bring in bigger trucks with a lot more volume, with deck guns or master streams that are mounted on top of the trucks that put out a lot more water."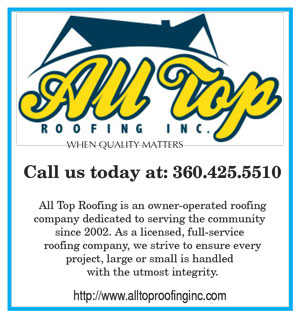 "We pulled hose lines in the flanks on the west end and east side," Hoven continued. "I had guys knocking it down from the flanks and working north up the slopes. Just knocking the fire back, but with the terrain being so steep and rocky and being dark, there was a lot of rolling rocks."
At 2:19 a.m., the sheriff's office asked that a reverse 911 phone call be made to alert 59 residents about possible property damage.
At 2:34 a.m., the Washington State Department of Transportation )WSDOT) took over traffic control. Deputies had handled traffic control for SR 4 prior to that, which had been closed between mileposts 40 and 43 as fire crews worked.
DNR crews took over the scene at 3:59 a.m., and local volunteers went home. At 4:03 a.m., WSDOT opened one lane.
According to Jeff Bortner, DNR wildland fire district manager for Pacific Cascade Region, resources arrived on scene to find a fire burning up a steep hillside.
Crews began initial suppression action, he said, but with low visibility because of the time of day and trees and rocks falling down the hillside, they decided to wait for better light.
That morning, they returned with a strike team of DNR engines, three DNR helicopters and three inmate crews to work the scene of the 5-10 acre fire in hot summer conditions. A spot fire crossed their hand lines and added another half acre, but Bortner remained optimistic throughout.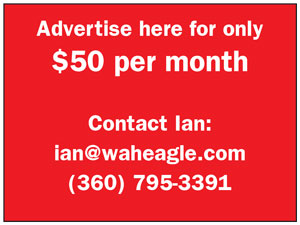 On Monday, a helpful strong onshore flow brought moister air, cloud cover, and cooler temperatures. At the end of the day, crews were able to get the fire 40 percent contained.
On Tuesday afternoon, the fire was 50 percent contained and Bortner believed they would have it 100 percent contained by the end of the day.
"They are continuing to progress with mop up on the fire," Bortner said. "I anticipate making good progress today, and another full shift tomorrow and think that after that it will be in control status."
According to an early report to the sheriff's department, two firecrackers were found on the scene at 1:10 a.m. on Sunday morning, but whether they are related to the fire is unclear. The sheriff's department is working with DNR investigators to determine the cause of the fire, and it will take some time.
Bortner advises people to exercise extra caution while traveling through the area for the foreseeable future.
"The vegetation has been holding the landscape in place," he said. "Once fire disturbs a landscape, especially a landscape that steep, things will fall and roll down into the road."