Downriver Dispatches
News of Western Wahkiakum County and Naselle
Karen Bertroch
This year, summer feels more like spring or fall to me, but after spending two weeks inside experiencing covid for myself, and the nasty medicine to fight it, I will take any season. I am feeling much better this morning while sitting out in the yard with Ben dog with flowers and birds telling God how grateful I am. I had a couple days that were scary for me because the side effects from the medicine seemed worse than the illness itself. I know there have been others ill with covid recently, so I hope we will all think about masks more and take that extra 10 seconds to put on a mask if we're out and about. May God heal all we hold dear who get ill from covid.
In last week's paper I had a photo of Jennifer Boggs with two sweet girls. I mistakenly said the two girls in the photo were hers, but not so. The second one was Molly Bloom. Don't we all love seeing those pretty girls at the Finn Festival in their blue dresses with flowers on their hair?
Time to get busy so let's catch up on some events, ok? First, the Loggers Reunion and Barbecue scheduled for this month at the Appelo Archives Center is canceled due to illness and covid in the area. But one event that is a must for this fall is the 4-H Covered Bridge Dinner on Saturday, October 1 at 4:30 p.m. Tickets are available at the Extension Office in Cathlamet, and the Bank of the Pacific. They're beginning to sell already so be sure to get yours soon. Seating is limited.
Photo of the Week: The Naselle Library in downtown Naselle, one of the prettiest libraries in SW Washington, features not only lovely flowers in its entrance area, but in the private park next to it, owned and maintained by Rennie Smith. She generously keeps it open for folks to wander and rest after visiting the library. Together the Library and Park are a lovely feature in downtown Naselle. This week on Friday and Saturday, the Friends of the Library will have their annual used book sale located at the Appelo Archives from 9 to 4. This sale features some nice collections of science fiction authors, as well as the usual cookbooks, instruction books, fiction/non-fiction books, both hard and soft bound. Last year at the sale, I was able to find an almost complete collection of all the Patrick O'Brien books for $20. The sale is a fun opportunity to find children's books, gifts or just a good read for very good prices.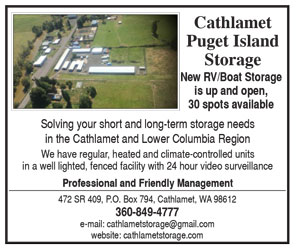 I contacted both Jim Kirsch and Marsha Woods to find out more about the Naselle Library. For out of county folks, there is a cost of $102 annually to get a library card. For Wahkiakum folks, you can always use the excellent library at the Appelo Archives on the second floor. Also, Johnson Park in Grays River has a nice reading library run by volunteers.
The Naselle Library provides free library cards for all students who attend school in Naselle, whether they live in Pacific County or Wahkiakum County. Beginning on Wednesday, September 7, parents or grandparents can bring little ones from babies to kindergarten age to a Play Group from 10:30 to 11:30 to play with other children and of course, explore books for kids. The library also offers a new program called "extended access" for those with library cards. If they want to visit at later hours or on days the library is closed, they can get a key fob that gives them access at times when there are no staff present. Jim Kirsch told me he remembers when the area had only a regional book mobile for a library. It traveled 10 routes in five rural counties. Eventually, he and others, including Thea Pyle and Alan Richards, started a group that began working with the Timberland Regional Library to develop plans for a library building in Naselle. The Timberland Regional Library, based in Centralia, serves five counties: Grays Harbor, Lewis, Mason, Pacific and Thurston, where their voters agreed to pay for it through property and timber taxes, but not Wahkiakum. If you visit any of those libraries, you might see what could happen in Wahkiakum if we ever get to vote on it again. I have visited the Raymond library myself several times. Located in a historic building, it is a well-used jewel.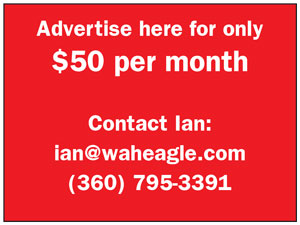 So back to Jim. He left the area for work, then after six or seven years returned and visited a library board meeting to ask if he could attend. By the time he left, he was a board member. Pacific County's voters supported the tax levy vote and now there are libraries in Ocean Park, Ilwaco, Raymond and Naselle. Built in 1992, the Naselle library is open on Tuesdays and Wednesdays, then Fridays and Saturdays. Today, August 18, volunteers will be at the Appelo Archives sorting through books and setting up the display tables. If you would like to volunteer, or want more information, feel free to drop by the Archives or give Jim a call about volunteering to help at (360) 484-7789. Marsha Woods works there and Michelle Zilly is the librarian. The Library has a free cell number: (877) 284-6237 x 2270. For some reason, the local number has been canceled. Another cell number is (360) 539-3327 to reach the Library.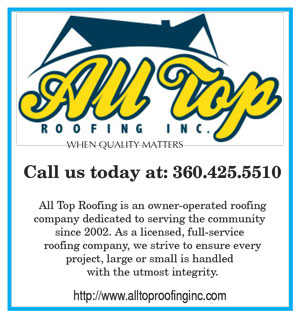 The Friends of the Library is a group that raises funds for the Naselle Library providing financial support for needed furniture, programs or supplies that Timberland does not pay for. They usually have an auction and the used book sale to raise funds. They will not have an auction this year due to covid, so this used book sale is important to help with the funding.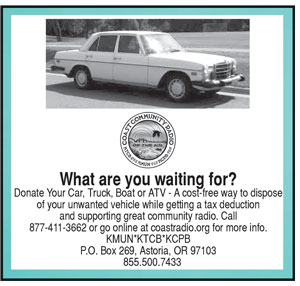 CAP/Thursday Senior Lunches at noon are now inside Rosburg Hall. The next Wednesday Senior Lunch will be on September 7 at noon.
August 15-21: International Kite Festival in Long Beach.
August 25-27: Salmon Derby in Cathlamet.
August 18-22: Wahkiakum County Fair in Skamokawa.
August 19-20: Friends of the Naselle Library book sale at Appelo Archives from 9-4.
September 2: Naselle GRV School's first day of the school year.
September 5: Labor Day holiday.
September 9-11: Farm to Fiber Festival at the County Fairgrounds in Skamokawa. Times: 9-5 on Saturday and 9-4 on Sunday. For more information, call (360) 703 7291 or (360) 904-6065.
September 22: Fall equinox.
October 1: 4-H Covered Bridge Dinner at 4:30. Get tickets soon.
Word for the week: Family.