Last Farmers Market of season this Friday
Skamokawa News
SUNNY DAYS--It looks like we've been given a dry stretch of weather this week, although we did get a slight bit of moisture over the weekend. Of course it was very slight and only fell in some areas, but I thought it was still nice to have my leaf feeding plants get a bit of a drink at least. I still think those 70 degree temperatures are really ideal so when it climbs up into those 80s and 90s, like we are experiencing here on Monday, I think many of the folks working or practicing sports in that heat are wishing it wasn't quite so toasty. Here's to keeping hydrated and not over-exerting in those higher temps as that can be extremely dangerous.
SPECIAL DAYS--Those celebrating birthdays from Sept. 1-7 are Nanea Carroll, Quin Bassi Jr., Tristan Collupy, Dan Elfers, Jasmin Lindsey, Jade Havens, Nichole Olsen, Dallas Gott-Burdick, Terry Heagy, Travis Bain, Kathy McNally, Troy A. Davis, Nathan Rose, Brett Deaton, Jamie Jacobson, Zarina Hoven, Paul Toney, Nathan Takko, Bella and Lucca Hummel, Dan Lloyd, Linda Cook, Donna Peterson Bernard, Scott Baldwin and Bill Chamberlain. Belated birthday wishes go out to Brandon Kincaid who celebrated his big day last week.
Those celebrating anniversaries this coming week are Mr. and Mrs. Lee Tischer, Mr. and Mrs. Mike Backman, Mr. and Mrs. Ed Johnson, Mr. and Mrs. Todd Souvenir, Mr. and Mrs. Gary Havens and celebrating their first anniversary are Blake and Michaela Sechler. Here's hoping all of your special birthdays and anniversaries are celebrated to the fullest!
Belated anniversary wishes to Kelly and Tyna Zink who celebrated 24 years together this past Monday, Aug. 29.
NEW ADDTIONS--Bob and Ellen Cothren were happy to introduce a couple of new granddaughters into their family recently, as Cora Yvette Cothren was born on August 1, and weighed six pounds and 11 ounces and was 18 inches long and then on August 23, Gabriella Faith Cothren was born to Aric and Trisha, and she was six pounds and nine ounces and 21 inches long. Her arrival made grandchild number 10 for the happy grandparents. Congratulations to both of these families!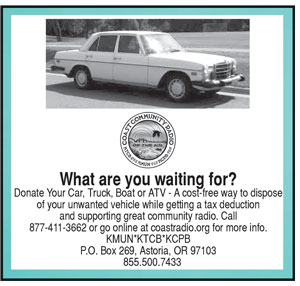 LAST ESM MARKET--The very last Farmers Market at the Elochoman Slough Marina will be held this Friday, Sept. 2 from 3 to 6 so this is your last chance to shop at this beautiful spot, where the Columbia River sparkles in the sun and there's a spot nearby to sip a beer after you do a bit of shopping. Don't miss checking out what all these vendors are selling and that are so handily available down there!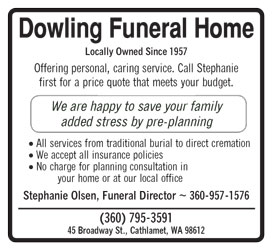 SCHOOL STARTED--The school year for students in the Cathlamet/Puget Island and Skamokawa areas has begun as of yesterday, so, I hope everyone will be more cautious now that the kids will be out and about. It's also imperative that we all remember that we must stop for those school buses when their lights are flashing and the stop sign comes out.
Big shout out to all our sports teams, so whether you're on a mighty Warrior team or a mighty Mule, we wish you much success this coming sports season!
DONATIONS ACCEPTED--There are many places of business or other spots, like the Puget Island Fire Hall, that were and are collecting school supplies as well as others that were collecting snacks for the younger kids, so if possible, I hope you were able to help them out. If you no longer see bins around town or a sign in someone's window saying they are taking donations, it's not like they still don't need donations, as they always do, so you might consider just taking your items directly up to the school; it would truly be appreciated.
FOS AUCTION--Once again, the Friends of Skamokawa will hold an online auction for one of their major fundraising events, and they hope you will check it all out. "A Cornucopia of Treasures" will take place from Oct. 8 through 22, so for those of you who do all this online shopping, you can check it out at: 32auction.com. If you'd like to check these items out in person, you can head to the second level of Redmen Hall on Oct. 7 from 5 to 7 p.m. and see if something catches your eye. However, if you haven't already been contacted and you'd like to donate something to the auction that you just know someone would love to bid on, they'd be very happy to hear from you! Please give them a call at 360-795-3007.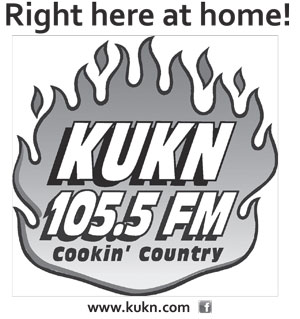 CONDOLENCES--We have just lost so many folks lately and it's truly a sad time for many in our area. I certainly wish to send my condolences to the family of Joyce Hoven whose main service was held this past Sunday but there will be a graveside service Sept. 3 at 1 p.m., at Greenwood Cemetery in Cathlamet with a reception afterwards, and I'd also like to extend my sympathies to the family of Dale Strueby who passed away on August 19. I also learned that David A. Gibson, born in Oct. of 1952 and husband of Sandra (Cleveland) Gibson, passed away on Saturday, August 27 in Eastern Washington and I am sincerely sorry for her personal loss and his family's loss as well.
REUNION REMINDER--Just another quick reminder that the Class of 1962 will meet at the Duck Inn on Sept. 10 at 11:30. At least that's what Bob Wegdahl told me, so if you have any questions, contact him at 360-430-4566. Remember, all classes are welcome to stop by and say hello to a fellow Mule!
FLEA MARKET--Also on Sept. 10, beginning at 9 a.m., and lasting until 3 p.m., is the monthly Flea Market at the Wahkiakum County Fairgrounds inside the Youth Building, so come on down and check that out. Remember, if you'd like to do a bit of shelf cleaning and sell your "still good stuff" you can rent a table for $10. Call Patty and leave a message at 360-795-3480.
SOLD OUT--I guess there's no point in advertising the Covered Bridge Dinner in Grays River on Oct. 1, as I'm told it's already sold out; wow! Of course, just in case there's a slim chance of someone having to cancel, you can contact the WSU Extension office here in town and leave your name; call 360-795-3278. There might even be a need for donations for their prize giveaways or maybe they need some extra hands, so if either of those interest you, give them a call. Fingers crossed that there will be some nice Fall weather during this event.
LABOR DAY WEEKEND--Labor Day falls on Monday, Sept. 5 this year, so with the nice weather scheduled, I expect the coast to be really packed so traffic on SR 4 will be pretty heavy as well. Let's hope folks will pack their patience and not be in such a hurry to get to their destination, as it's better to slow down and arrive safely, than to hurry and get in a wreck and not get there at all. Don't forget that this was made a federal holiday in 1894 so all government buildings and offices will be closed. May you all have a safe holiday weekend.