Local photographers take stage at Redmen
A new exhibit, Rivertown, Through a Lens, highlighting photos taken by Wahkiakum County residents will open at Redmen Hall on Saturday.
The interpretive center contacted Puget Island resident Rene Westbrook a couple months ago and asked the administrator of the Wahkiakum County Photography Facebook page if she would be interested in putting on an exhibition.
"This Facebook page has people from all over the county that go out and look for the beauty," Westbrook said. "Before they didn't realize what they were looking at and now they hunt for it. It's quite incredible to see how this page has grown and how the people themselves have grown in what they are looking for. To see what they see is pretty darn special."
Westbrook has enjoyed photography for almost 16 years and now enjoys encouraging new photographers as she continues to grow in the art herself.
"We bought the property on the island three years ago this month," Westbrook said. "Until we got our house built, we had our camper up there, and we would come up every weekend and drive around. This island is just amazing, the whole community. I would take pictures, and I started posting my work in the Cathlamet News page. Someone suggested I should start a photography page, so I did."
"It just kind of exploded," she added. "I've got over 1,000 members. That's not too bad for two and a half years."
Most people use their phones, but there are no rules on the page.
"It's all about the beauty that you see," Westbrook said. "We do have some photographers that are amazing and use DSLRs and have images that are outstanding, but people with phones are posting equally outstanding photos as well."
And now some of the photographers will get to see their pictures framed and mounted in the exhibit. Westbrook doesn't want to leave anyone out and plans to have a slide show on a screen as well, but she had to take into account that sometimes a picture taken on a phone doesn't translate well in a larger size because of pixelation.
"It's really hard," she said. "The majority take pictures with cell phones. I was upfront with them and said, I don't know how it's going to print. Cell phone pictures were not made to be blown up like other cameras were."
"I'm sure there will be some pictures that will be outstanding when you look at them, but when you blow them up, they are going to be a little bit off," she added. "We'll have to go with the flow. I'm not going to exclude anybody."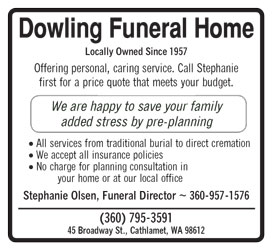 There will be pictures of birds, landscapes, flowers, animals, sunrises and sunsets.
"A little bit of everything," Westbrook said. "There is so much around here that is incredible."
"There are beautiful pictures of our community, our river, and our environment by local artists," Redmen Hall Curator Pam Emery said. "Some are for sale, some are not. It's a salute or a reflection of our beautiful environment and where we live."
Rivertown, Through a Lens will be on exhibit from October 15 to November 12 at Redmen Hall, which will be open every Thursday from 10 a.m. to 2 p.m. and Friday through Sunday from 12-4 p.m.
There will be a reception at 1 p.m. on Saturday.