PUD board has update on projects
The Wahkiakum County PUD Board of Commissioners got an update of recent activity at the utility at their meeting on Tuesday.
A couple small changes were made to the 2023 budget prior to next month's budget hearing including $25,000 for a possible Clean Energy Transformation Act study, and money for meter reading equipment.
The PUD was hoping to get the meter reading equipment this year, but the purchase is being delayed until next year, Auditor Erin Wilson said.
As for the CETA study, General Manager Dan Kay said that the PUD had planned to put it in the 2024 budget, but while attending State Finance Officers meetings, Wilson learned that other utilities were already implementing changes to move towards a clean energy supply, as required by the law signed by Governor Jay Inslee in 2019.
"We should be a little more ahead of this so we do this properly and apply it," Kay said.
Counsel Tim Hanigan gave an update on the search for a secondary well site for the Puget Island Water System.
"The PUD has been contacted by a few landowners on Puget Island," he said. "We are still in the process of making contact with some of the other landowners that were interested, but if there are other community minded property owners that would be interested in letting the PUD drill a test well, we would love to hear from them."
"The public has generally supported us in our endeavors for community spirited projects, and I'm sure they'll be stepping forward to help us with that," Commissioner Gene Healy said.
Kay said that Bonneville Power Administration would hold their rates flat for the next billing cycle and expressed gratitude to the Public Power Council for their advocacy of public utilities.
He gave an update on the Butler Street Lot, with a special thanks to Advanced Excavating Specialists.
"We got down two and a half feet and hit rock," Kay said. "AES stepped in and had to break up about four feet of rock so the PUD could get poles and anchor in the ground. It helped it just go smooth, to keep it moving and get it done."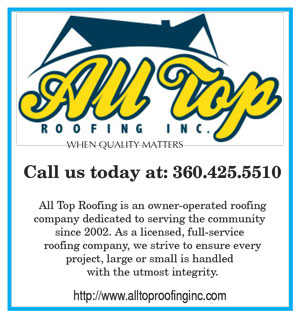 PUD crews are staying busy with a last rush of new water and electric hookups.
"The 75 degree days in October might not last too much longer but we have been working to get our new customer hookups," Kay said.
And now the PUD will try to balance the new hookups with other work and tree trimming, which is planned on SR 4 for the next three Wednesdays and Thursdays. A flagging contractor will help the PUD with traffic control.
Plans to improve the PUD meeting room are moving forward. Kay said they received three bids from $6,800 to $15,000 to remove carpet and asbestos tiles. They decided to go with the low bid and are trying to get on the schedule.
The PUD has received an additional pole application request for the Skamokawa area from Wahkiakum West, Kay said.
"I haven't looked at it completely, but I know it looks like it was for downtown Skamokawa and continuing north and east," Kay said. "They have a fairly comprehensive plan there, so it looks like they are getting anxious to move forward."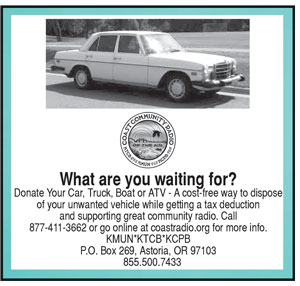 Jason Will of Puget Island thanked the PUD for joining the Northwest River Partners.
"That only helps Puget Island," Will said. "I mean, just power alone, but flood control, people forget about that. And commerce. I mean we have billions of dollars in commerce. I want to thank you guys for that."
He encouraged someone from the PUD to attend a diking district meeting and asked questions about broadband infrastructure and water rights.