Seattle Aquarium gives career talk and demo at town pool
Submitted by Jessica Vik
Wahkiakum 4-H Robotics Club Program Coordinator
Networking is incredibly important. This is some advice shared with students during the WHS/4-H Career Talk from Dr. Zachary Randell, Ph.D., and Megan Williams, M.S., who work for the Seattle Aquarium's Conservation Programs & Partnerships Department. They spent the school day in person sharing their story with rotating groups of students from 4th -12 grade at the Cathlamet Pool. Networking is what brought them to Cathlamet to begin with. The Mecha Mules robotics club was invited to give a presentation and to hear other career speakers at the MRC Summit earlier this year. Zach was one of those speakers. As he gave his presentation, the lightbulbs were turning on for the students, who had just placed 2nd in the world at SeaPerch Internationals. Driving through an obstacle course to the end and back without tangling the tether was one of their challenges. Zach was describing driving into a kelp forest with his ROV and back out without tangling the tether as well. Wahkiakum High School 4-H Liaison Jessica Vik brings in guest speakers from the tech industry to speak to the high school students about their careers. She was there documenting for the Mecha Mules presentation and added Zach to her list of people to reach out to.
Neither Megan nor Zach come from a robotics background. Megan graduated from the University of Oregon with a bachelor's degree in Biology. Focusing on animal husbandry, she got a job at the Seattle Aquarium before getting her master's degree in Marine Biology from James Cook University in Australia. She joined the Seattle Aquarium's research team earlier this year.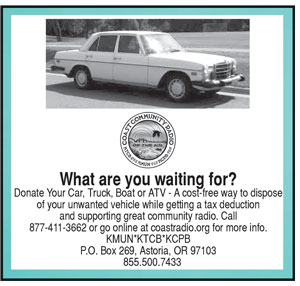 Zach started SCUBA diving in Alaska at age 15, and as an undergrad at UC Santa Cruz volunteered and worked for The Partnership for Interdisciplinary Studies of Coastal Oceans (PISCO) to conduct underwater surveys. This scientific diving led him to the U.S. Geological Survey, driving boats and tracking sea otters in CA. While getting his Ph.D., Zach worked with his now current supervisor Dr. Shawn Larson, Ph.D., Senior Conservation Research Manager at the Seattle Aquarium, to develop a research program using ROVs to study underwater life across larger stretches of seafloor than divers are able to survey due to logistical limitations.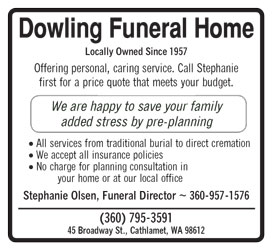 Together Zach and Megan work to better understand the health and resilience of kelp forests in Puget Sound, and they hope to further expand their work into the western Strait of Juan De Fuca and down the Olympic Coast. They use the ROV to conduct benthic surveys, collecting data on the seafloor, and the invertebrates and organisms that live on, in, or near it. They purchased the basic ROV kit online from Blue Robotics and then added a camera, lights, kelp guards, and an acoustic GPS system. They named it ROV Nereo which is short for Nereocystis luetkeana (the scientific name for bull kelp), which forms the kelp forests they study in Puget Sound.
All the kids were given the option to drive the ROV, which was a hit. Especially with the Mecha Mule Drive Team, Peter Vik and Nathan Garrett. They liked the auto stabilization that was programmed into the remote. They even sent Nereo through the paces of giving it a time trial like they did with Apollo 18, their ROV.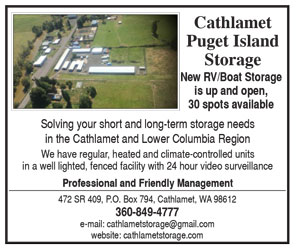 To help Zach and Megan analyze all the research videos taken (which is too time consuming for a human), they are training Artificial Intelligence (AI) algorithms to analyze the data for them. They train the system by telling the program what to look for and then correcting it when it is wrong; continually training until the algorithm properly identifies the subjects.
Some of the best advice Zach and Megan gave the students is that it is really important to show up to your commitments, be it volunteering or to a job. Prove yourself to be reliable, dependable, and trustworthy. Finally, take advantage of opportunities that come your way; you will gain skills that will help you in the future.