Young barrel racer claims championship
Courtesy photo.
While Tru Blue Most doesn't live in Wahkiakum County, her roots run deep, and it was here that this champion barrel racer first learned to ride.
Most, who is 14 and attends school in Longview, is the daughter of Nichole and Josh Most, and the granddaughter of Wahkiakum residents Penny and Mike Paulsen.
"I was always horse crazy," Most said. "Toy Story is my favorite movie and I wanted to be Jessie from Toy Story really bad. My parents were not rodeo people. They didn't know anything about it."
Luckily for her, her uncle, Michael Paulsen was a horseman.
"I started riding when I was about six years old," Most said. "Uncle Michael taught me all the basics and really got me started in horses. He taught me stuff I still use now and really helped me to be the rider I am now."
Most may have been the typical horse crazy kid, but her fearlessness and drive from a young age was anything but.
Her first horse, an American Appendix, was Cash. An Appendix is a mix between an American Quarter Horse and a Thoroughbred, Most explained. He's 23 now and retired, but is what Most described as her "heart horse." Much loved, he remains with the family.
Most and Cash had two things in common from the get go. They both wanted to go fast, and they both had much to learn.
"That's all I want to do," she told her family. "I want to go fast. I don't want to walk in circles on my horse. I just want to go."
From the moment she learned about barrel racing, there was nothing else for her. Not even 10 years old, she was watching Youtube videos, obsessed.
Luckily, Cash felt exactly the same way.
Her parents, who didn't know anything about the sport, were a little concerned about how a trained barrel horse would act with an eight year old beginning rider, and that's how they started with Cash, though he had his own set of challenges.
"We got Cash to be a barrel horse," Most said. "And we take this horse into the pattern. He's just run, run, run, run, run. He's rearing, he's crazy, and he just wants to go."
"I only knew how to trot on a horse," she laughed. "It was a project but it got me here."
There were plenty of falls.
"He wasn't really treated the best before we got him, so he had a little bit of like horse anger issues," she said. "He would get really frustrated when I wouldn't let him go. He would act up. It would be scary. My parents were terrified."
"I told them, no I want to get back on, I want to keep going, because eventually I'm going to run this horse," she continued.
"[Cash] kind of helped me," Most said. "He's a tough horse. He taught me a lot. This little tiny girl up on this giant crazy animal that just wanted to run as fast as he could. I don't think I would be able to ride a big powerful horse like Rockette if I didn't learn the hard way from Cash."
A second horse, Leo, taught her different lessons, and her new horse Rockette, is opening doors.
A nine year old American Quarter Horse, Rockette joined the family pretty much sight unseen, thanks to Most's trusted trainers, Ryan Lovendahl and KC Groves.
"We actually went down to Las Vegas last year and we were talking to them," Most said. "I told them Leo was great, he taught me how to ride nice horses, but I felt like it was going to be time for a step up. They told me they had a horse, a once in a lifetime kind of horse. My dad and I went home and talked about it. We bought it right then without even seeing her. It was a gut feeling."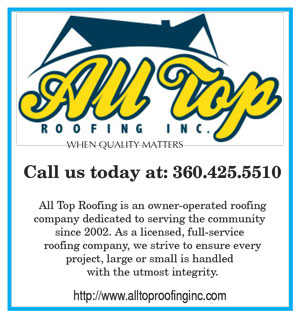 The family went to Utah to pick her up. A qualifier for the YETI Junior World Championships was being held nearby and they decided at the last minute to sign up.
"I got on that horse 20 minutes ago, you know," Most said in retrospect. "I warmed her up, tried to feel her out the best I could. I was like, alright, lets' do this. I really just tried my best to let her work, and take everything that I learned from Leo and Cash."
The pair of them pulled out with the fastest time. After just 20 minutes together, they got a win and qualified for the finals at the YETI Junior World event.
Nine months later at the finals, competing against 165 other riders, Most would get the fastest time on Rockette and be named the YETI Junior World Champion Barrel Racer.
"I don't know how to explain it," Most said. "Everything went by super quickly. It was everything I'd been dreaming about since I was four years old. You don't even know what to think."
What's next?
"We're going to try and qualify for next year," Most said. "Now that we know what this horse is capable of, we're going to some Xtreme Million races, which is a really big barrel race and you can win a ton of money there."
There is also the spring season of high school rodeo coming up, and Most is excited to try the pro circuit this summer.
"I felt like there was no other places except for on my horse," Most remembered thinking when she was younger. "I sat on my horse and it felt right. It felt like where I belonged."
She's 14 now, but she had so much clarity at six and eight years of age. Most knew home, and she already knew exactly where she was going.