Robotics grant opens doors for WSD students
The Wahkiakum School District Board of Directors learned how a grant was being used for robotics education, how student growth has been affected by the pandemic, and the gains teachers and students are making, and heard other various reports last Tuesday.
Wahkiakum County Washington State University Extension Director Carrie Backman and Jessica Vik, who was hired to be a 4-H liaison at WSD talked about a Career Connect WA grant and the robotics program they were involved in at the school district.
A field trip is planned for Wauna for high school students, and they will be able to attend a learning lab at the Maritime Museum, Vik said.
Vik said younger kids involved in a robotic club were learning how to solder wires and connect battery packs to the motor for one project. They are learning electrical, engineering, and building skills and the how-tos of 3-D printing and flying drones.
"The kids love to do it," Vik said. "They're happy, they're learning, they're having fun.
Backman talked about some of the social connections that were being made, from high school students mentoring younger students, to family members getting down on the floor and engaging with the kids in projects.
"It's pretty special," Backman said, "the family involvement that we don't get a lot of places."
Principals Nikki Reese and Stephanie Leitz addressed assessments and student growth, sharing some of the good news and some of the bad.
Reese was pleased to report that they had just received an assessment for K-8 students that was the best one they'd seen since the pandemic began, but she admitted that some of their gaps were pretty significant.
"Some of our kids are three years behind grade level following the pandemic," she said.
But she added that they were also seeing some students surpassing what would be considered typical growth and closing some of those learning gaps, while some students exceeded standards.
"I think something that is really paying off is our continued intervention at the elementary," Reese said. "We are back to being able to push into classrooms. With covid-19…it felt like we took steps backwards in our practices and what we knew was best practice."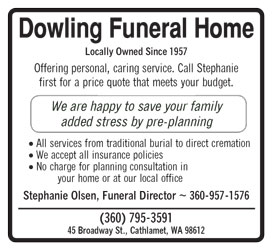 She also said that one of their biggest struggles at the moment wasn't learning, but the social emotional piece, especially in the middle school.
"I think we've spent more time on the social emotional intervention than the academic, many days," Reese said.
While 52 percent of students in the eighth grade at the district are below grade level in math, they are seeing a lot of growth in the area of English and language arts, specifically reading levels.
"The English and Language Arts teachers are not satisfied with the status quo," Reese said, "and are always looking for ways to engage students."
Reese said the elementary school recently received a visit from the Pacific Science Center and that their traveling planetarium was a hit with the students.
"Some of those questions the kids were generating, there was such a genuine curiosity and interest in that," she said. She even heard one student say he wanted to visit the science center in Seattle for his birthday.
Superintendent Brent Freeman talked about the new security system being put in at the school district, and said they were considering schedules regarding who would be able to access facilities and when, and said he would like to institute a fine for anyone who blocks a door open.
He also talked about the lawsuit. The district's supreme court date is scheduled for March 14. Freeman said it was time to "pick up the pace on the fundraising" for the lawsuit and added that while money was still coming in from other districts supporting their cause, they still didn't have $100,000.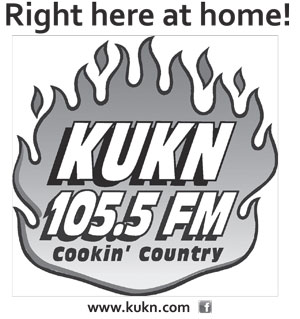 Business manager Sue Ellyson gave an update on the district's budget and said that at the end of January, the district was at 50 percent of their fiscal spending.
Directors also heard from Calvin Grasseth who reviewed the depreciation program the district is utilizing to add to their bus fleet.
Resignations were approved from Rob Garrett as the head girls basketball coaching position, and from Tiffany Niemeyer as softball coach. After discussion about board elections, directors decided to retain the same board officers as the prior year.