Silva leads the way
Diana Zimmerman
Graduating with a 3.951 GPA, Malia Ana Silva is the salutatorian for Wahkiakum High School's Class of 2023.
Silva is Wahkiakum High School's ASB president, Key Club president, and her class president, and while classmates and teachers may recognize her leadership ability and Silva herself may willingly step in when she recognizes a need, it's not something that comes naturally.
"I think I was just kind of thrown into it," Silva said. "My class needed a leader, and everyone decided that was me from middle school. I've been in that position, but I am a shy, introverted person and so I've been forced out of my shell. Now I can speak when I need to, but I don't like public speaking or leading assemblies. Somebody has to do it, so I have done that."
She's also proof positive that every time a person is willing to step out of a comfort zone, they grow in confidence and skill, and opportunities grow exponentially.
"In middle school, I never would have thought I would be speaking in front of 400 people, the entire school district," Silva said. "I never thought I would do that. Now I can do that without feeling like I'm going to cry the whole time. My face is still bright red and I'm sweating the whole time, but at least I don't look like I'm going to cry, I guess, so I'm getting better!"
A math whiz, Silva started to show a gift for the subject as early as second grade, and in sixth grade, her middle school math teacher, Jeff Pillar moved her into seventh grade math. In seventh grade, she was advanced enough to be taking Algebra 1 at the high school.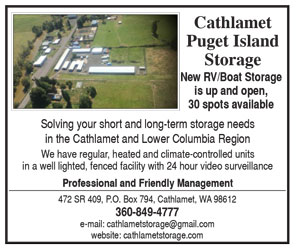 "I've always been really good at it," she said. "I have an algebra mind. It comes easy to me. It just clicks. I love doing things I'm good at."
Silva was two years ahead of her classmates in high school, eventually taking pre-calculus and calculus with math teacher Joel Stetzer.
Stetzer is no longer teaching at the school district, but he remains Silva's favorite teacher.
"The way he teaches is so amazing," she said. "I learned so well with him. He always pushed me. I feel like I am where I am at because of him. I would not be going to school for math, without him. It was an honor to be his student."
Silva plans to study business administration with a focus on finance at Seattle Pacific University. After she earns her bachelors degree, she may go on to get a masters at the University of Washington's Fosters School of Business.
"I won't be using calculus, but I will be using statistical math, which I took with Mr. Stetzer as well," she said.
She's looking forward to new adventures and future job opportunities in Seattle, though she can't imagine living there permanently.
Along with her leadership roles at WHS, Silva has been involved with the cooking club, FFA, a member of the National Honors Society, a Link leader, mentor, and a member of the basketball cheer squad.
"I loved cheer, I wish I would have done it sooner," Silva said. "I was a flyer, I got to be thrown up in the air. It was a lot of fun."
In her free time she likes to cook and bake, and hang out with her family and boyfriend, though she admits school takes up most of her time.
Why did Silva strive to do so well?
"I haven't known anything different," Silva said. "If I got an A-, my mom would send me a text asking what was going on, but never in a negative way. It was just, 'Let's reevaluate and see.' But its always been a huge thing for me. I had a 4.0 all through middle school and the beginning of high school."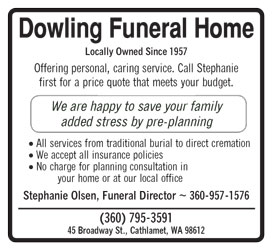 It turns out Silva, like many students, was impacted by the pandemic in a very real and personal way.
"When covid-19 hit, my mental health was horrible," she said. "I had to get some treatment and I lost my 4.0 that year. That was probably one of the hardest things I had to accept, that I could never get that back."
Silva's leadership qualities shine through that last statement and in the next. It is all there, in her willingness to be vulnerable and honest and real, and in the strength it takes to step up when things get hard.
"I earned it. I pushed through and earned the grades that I got," she said. "They weren't the grades I wanted but I can happily say that I did that. I did all the work to get that. I'm in a way better place now because of it, but it is still kind of a bummer to look back and know that happened."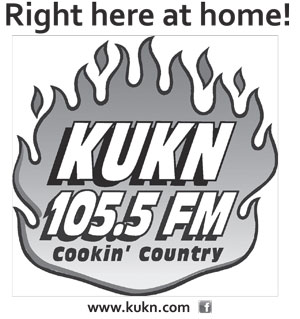 Born and raised in Cathlamet, she has many memories of her classmates, who for the most part have all grown up together.
One time in preschool, she told me, laughing, several girls used a digging tool toy to bury their classmate Tanner Collupy in the sand.
"That was fun," she said. Apparently Collupy is still talking about it.
Malia Ana is the daughter of Kellie Mendez and Lorenzo Mendez and Kalani and April Silva.