Downriver Dispatches
News of Western Wahkiakum County and Naselle
Karen Bertroch
Last week's photo of Noreen Fitts showed Noreen with her new granddaughter, but Bob Jungers questioned me on that, and he's right. She is Noreen's great granddaughter.
A few days ago, I talked with a really tough guy. I need trees trimmed behind my house because they've grown so much that the trail going up the hill looks like a tunnel. I had an idea of who I should ask to do it because I asked others for names of those who could do it and they always gave me the same name. I had seen him working several years ago up high in a pretty tree in someone's yard on South Valley Road. I even took a couple photos of him because he looked so small up there going higher and higher. I called and he came that evening to look over my project. He said he's trying to take life easier since he's now 70 years old, but he can do my project, no problem. I'll have to wait because there are others ahead of me. That's ok, the trees aren't going anywhere. Then I asked him about his encounter with some pit bulls that I'd heard about. They had evidently attacked him at his own mailbox. He got a rabies shot afterward and he's doing ok. So, then I asked him how he'd made it through the attack, you know is he ok? "Why are you asking how I am? You ought to be asking if the dogs are ok." He said he could show the dogs who the alpha really was because his dog had taught him how. "She pulled the third dog away from me," he said. "She's the hero." That, dear readers, is an even tougher man that I'd imagined before. I told him I'd seen Joel Fitts and Rod Smith on their electric bicycles earlier in the day and they told me how concerned they were about him. He showed me the bites on his lower arm that looked pretty nasty to me. He said, "They're not as deep as they look." Then I suggested that as he heads home, he might stop and let Joel know he's ok. Just to remind him who's tougher, you know? Hope he did stop to see Joel. How many of you know this tough guy's name? You're right, it's Bob Saari. He is my Photo of the Week! No wonder everyone smiles when they see Bob. Now I know why.
On another topic, Judy Johnson, President of the Board of the Grays River Habitat Enhancement District, told me that a resolution was passed at their last meeting for the name of the group to be changed back to the Grays River Flood Control District. The name change will, I assume, now go to the county commissioners for their approval, but I'm very happy they got the ball rolling for that. It's what we need to help clarify the group's purpose.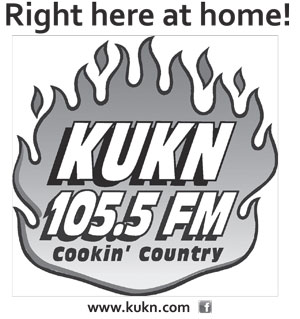 Today is July 3, so neighbors last night were "testing" their fireworks. Bendog clearly resents the noise, but he's much better about it now than he was when I first brought him home. He used to get on the bed and try to get under the covers. He can't jump onto the bed anymore. It takes both of us to get him into the car. He jumps and I push the back end up to help him. When the fireworks start he sighs, just like my Grandma used to when she'd say, "Oh, Karen Ann, what have you done now?" He still loves to ride in the car and is willing to sleep in there for a long time if I just take him with me, which I do. I am betting there will be lots of fireworks from KM to the beach. Each year it seems there are more and more here in the Grays River valley. I always look for the Zimmerman Farm's show. It's one to stay up for and there are others around me, so there's fun right here in my own yard. Hope the traffic is safe and we all make it home.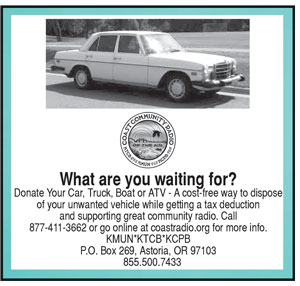 I talked with Mike Swanson for a few minutes the other day. He told me that the owners of the Rosburg Store are still thinking of selling it, but no more details than that. In my dreams, I want a little Mexican restaurant store there, maybe in a food truck while the store stays the same. I am always full of ideas, but no more than ideas. We could surely support a food truck, right? The Labor Day music festival at the Fairgrounds over Labor Day weekend sounds like a great idea. I talked with ladies at a bake sale at Okie's who were raising funds for the Fair. The mud wrestling event is coming up on July 14 along with music by a Shania Twain cover band. The Flock to Fiber weekend will be September 9-10 with soap workshop on Saturday from 12-3 and Basket Workshop on Sunday from 10-2. This will be at the Fairgrounds. Hobie Cats Regatta will be at Vista Park on July -16, the 4-H Horse Show will be on August 12 and the County Fair will be August 17 and 18.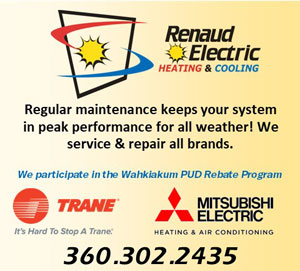 Calendar of Events:
Mondays: First Monday of the month, Naselle Library has a men's coffee gathering 10-11:30.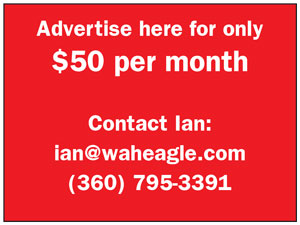 Tuesdays: Naselle Lutheran Church sponsors morning quilters and knitters in afternoons.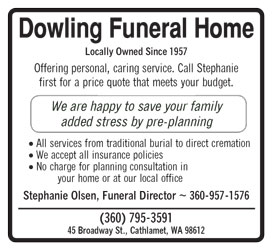 Third Tuesday: Naselle Grays River School Board meets at 6:30 in school library.
Second Wednesday of the month: Grays River Flood Control District meets at the Grays River Fire Hall across from Duffy's Pub at 5:30.
Wednesdays: AA meeting at the Grays River Grange at noon.
Wednesdays at 2 at the Timberland Naselle Library: July 12: Reptile Man; July 19: Brownsmead Flats; July 26: East of Sun and West of Moon with Pegasus Puppets; August 2: Ice Cream Party and Great Egg Hunt.
First Thursday of the month: Grays River/Rosburg Gardening group meets at Johnson Park at 6.
First Thursday of the month: Caregiver Support Group at Naselle Library with OBH staff 1-2.
Thursdays: CAP Senior Lunches are located at Rosburg Hall at noon.
Second Friday of month: Women's Coffee Group at Naselle Library at 10.
Second Saturday of month: Grays River Grange's Farmers Market at the Grange 10-1.
July 15-16: Hobie Cat Regatta at Vista Park.
July 19: Senior Lunch at Rosburg Hall at noon.
July 18: Naselle GRV School Board meets at 6:30 in the library. Budget hearing will be at 5:30.
July 20: Paint Night at Johnson Park for wildlife painting class. $30 (360) 355-0472.
July 29: Nordic Music Concert at Chinook School at 5 with kantele and harp.
August 12: 4-H Horse Show at County Fairgrounds.
August 17-19: County Fair.
August 19: Loggers Reunion with BBQ and beer from 2-5 at Appelo Archives Center.