Skamokawa actor draws sword for Shakespeare
Courtesy photo.
A Skamokawa man will appear in a Shakespearean play in Astoria during September.
Darren Delano plays Banquo in a production of "Macbeth," which will be performed at the Ten Fifteen Theater in September. It is a return to performing after a 15-year break.
"All the world is a stage, let's make the most of it," he states as his philosophy. He and his family have lived around the West Coast. They relocated to Skamokawa five years ago, a move he described as prompted by a desire to, "be closer to nature and the natural world."
Delano has studied theater and film at Clark College in Vancouver, Portland Community College, the University of Nevada at Las Vegas and Portland State University. He has been seen in productions in the Portland area, including two Shakespeares, playing Oberon in "A Midsummer Night's Dream" and Tybalt in "Romeo and Juliet." He has played roles in "Rumors, "Haroun and The Sea of Stories," "Savage in Limbo," and "Psycho Beach Party." He portrayed Ferris Ulf, the talking wolf, in "The Lion, The Witch, and the Wardrobe." Musical credits include Riff, the gang leader in "West Side Story," the enigmatic church leader Big Daddy in "Sweet Charity," the old actor Henry in "The Fantasticks," and Linus in "You're a Good Man, Charlie Brown." Additionally, he was a group member and soloist for the Oregon Symphony's Leyden Singers.
His latest character, Banquo, is a Scottish war hero who hears three mysterious witches predict that Macbeth will earn high honors and eventually become king of Scotland. The two friends have fought side by side to end a rebellion, but when Macbeth murders the old king they become enemies.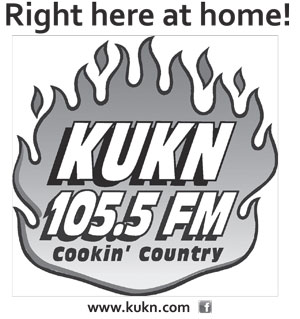 "I like the way theater connects us to other people," said Delano. "We get to tell stories and learn lessons in a creative way. It's that give and take, the energy that the audience gives the actors. It is kind of intoxicating."
The play is directed by Sam Dinkowitz, a 2022 transplant to the Oregon Coast who has a professional background as an actor and stage combat choreographer. He is no stranger to "Macbeth," having been involved in more than a half-dozen productions of the play, including one at the Oregon Shakespeare Festival in Ashland.
Because of space constraints, the play is being staged with 10 actors playing all the roles and taking part in the sword-fighting scenes. Only John Hoff, who portrays Macbeth, is exempt from doing double duty; one actress plays four roles. Delano acts another role late in the play, but to reveal details would spoil any surprise.
The play will be staged at the Ten Fifteen Theater at 1015 Commercial St., Astoria. Performances are 7:30 p.m. Sept. 15-16, 21-23; and 3:30 p.m. Sept. 17. Tickets are $20, available online at http://www.thetenfifteentheater.com.