Schools across region support Carlson Strong
[Editor's note: Kaden Anderson is the executive liaison for the Wahkiakum High School student body. A sophomore, he has volunteered to write some articles about activities and other news from WHS. This is his first.]
#Carlson Strong
On September 7, Wahkiakum football player Beau Carlson took a serious hit to his head while playing against Adna. Beau was rushed to Providence Hospital in Centralia, and then airlifted to Seattle's Harborview Medical Center. He was taken into immediate emergency surgery after his CT scans showed bleeding and swelling of the brain. In surgery, he had a portion of his skull removed to relieve pressure.
After three weeks in the hospital, Beau was released to go home. However, the moment became short lived when days later he had a horrible headache, brain swelling, and a fever that sent him to Doernbecher Children's Hospital in Portland. There Beau underwent yet another surgery for an infection of the area of skull previously removed. He has since been recovering in Portland with his family, friends and teammates by his side.
The community and surrounding schools have showed immense support for Beau and his recovery. Shortly after the injury, Amber Mace started a 'Go Fund Me' page titled "#CARLSON STRONG" on behalf of Beau's mother Leihanna Carlson. The purpose of the page was to raise money to help with travel expenses, motels, food, medical bills, physical therapy as well as the accommodations Beau will need when he comes home. It has raised over $21,000 to date and is still open to contributions. Carlson Strong has since been used to refer to the various donations and acts of support received by the Carlson family.
Others in the community have helped tremendously. Local churches have made special donations to help the family and John C. Thomas Middle school is putting on a fundraiser dodgeball tournament to support Beau.
The generosity has extended outside of the community as well. The week after the Adna game in which Beau was injured, the Mules faced Onalaska at home. The Onalaska cheerleaders brought a care package and balloons for Beau.
When the girl's Mule volleyball team played at Naselle after the injury, proceeds from the tickets went to Carlson Strong. Naselle student body officers came to Wahkiakum High School to present Beau's sister, Courtney, with the check from their fundraising. Additionally, Naselle football captains came to the Wahkiakum football team dinner to eat with the players and present their donations to Carlson Strong.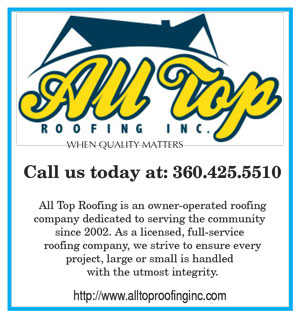 Toutle community members have also showed support for Beau. When the Toutle volleyball players came to play the Lady Mules on September 27, they wore shirts that read "#CARLSON STRONG" on the front and his number "65" on the back for their warm-ups. The same shirts, which were organized by Erica Gould, were sold to various supporters of the cause. Profits from the shirts went to support Carlson Strong. When the Mule football team went to play Toutle Lake on October 5, a donation table for Carlson Strong was set up at the ticket booth.
Community members from Toledo contacted the Carlson family and created a hunting gift package with his favorite hunting items included.
Another school in Wahkiakum's league, Kalama, has also supported the Carlson Strong movement. When the Mules played Kalama on October 19, the hosts set up a donation table for the injured Mule football player. Also, The Kalama Booster Club made a donation of $800.
Beau is up and moving on the path to recovery and is currently at Randall's Children's Hospital in Portland. To support the Carlson family you can go to http://www.gofundme.com/carlson-strong.