Demonization of carbon dioxide is a bad thing
To The Eagle:
Kudos to Editor Rick Nelson for his fine selective research used to slam my reference to the Petition Project in these pages a fortnight past. He used Wikipedia, which is the absolute gold standard for denigrating commentary on conservative people, institutions, or ideas. And there was much actual fact included, though it arrived in somewhat bent and battered form. The project was indeed initiated by Dr. Art Robinson of OISM and submitted to the U.S. Senate, who responded by refusing to ratify (by a vote of 95-0) the 1997 Kyoto Protocols that Bill Clinton had signed. At that time the petition had far fewer signatories – 17,000 comes to mind. The project was revived for the Paris Accords in 2015 and reached the 31,000 mark despite efforts of some leftist groups to pollute the petition with fraudulent signatures.
Obama evaded the constitutional mandate for Senate ratification and just signed an agreement with Chinese Premier Xi Jinping to abide with "every clause and article thereof on behalf of the United States." So the Accords were never law, but did become government policy by legerdemain and Obama imperial decree. While Obama and his ilk are fond of glib assertions like "the science is settled" or "scientific consensus is," the only published statement with an identifiable group and a number extant is this particular petition. So attacking my reference to it as political and polemic rather than factual seems to be a bit, well, polemic.
Demonization of carbon dioxide has caused a lot of governmental mismanagement of natural resources not to mention excessive regulation and taxation, though President Trump seems to be getting it under control at the federal level, the governments of our three coastal states seem determined to destroy us with local mismanagement – but more on that later in the coming very political year. I had intended to devote this week to rousing support for the upcoming school bond issue, but had to pause to defend my bonafides – next week, then.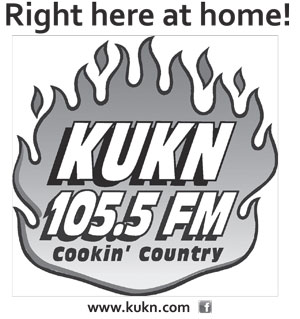 Howard Brawn
Puget Island