Mule girls conquer 3 opponents this week
Diana Zimmerman
The Wahkiakum Mules girls basketball team won three games this week to bring their record to 4-1 in league, 11-3 overall.
Last Wednesday, the Lady Mules traveled to Elma and won 56-45.
"The Elma game was awesome," Coach Rob Garrett said. "The officials were calling it very tight on us, and so I don't think we adjusted to that very well, but it gave us the opportunity to have some young girls step up, and Paige (Mace) stepped up. Jansi (Merz) played less than half the game because she was on the bench with foul trouble. She's been our main scorer and main rebounder all year long, and they are a very good team. It was awesome to have that opportunity and have the other girls step up. The twins (Alex and Kim Watkins) played great defense on Elma's best player, who is 6'3". We got rebounds collectively as a team. It seems like every time Elma cut it to four or five or six, somebody stepped up and hit a huge shot. It was really nice to see some clutch plays out of these girls. They are growing up and finding their stride. It was a really big win for us, because that is a really good team."
Officials called 21 fouls on the Mules, and only nine on Elma.
Paige Mace led the team with 22 points. Megan Leitz added 11. Reigha Niemeyer had eight points. Jansi Merz and Emerald Niemela had four points apiece. Alex Watkins scored three points. Courtney Carlson and Kim Watkins had two points each.
Lady Mules 22 7 15 12 --56
Elma 8 13 12 12 --45
On Thursday, the team hosted Toutle Lake and beat them 71-41.
"I thought the first half was great," Coach Garrett said. "We moved the ball really well, we had quite a few assists. We're doing a better job of that, so that is really fun to see. It's a lot more fun to watch them play when they are moving the ball and working together to get their shots. I think we're on the right track there. I challenged them in the second half, defensively. I wasn't very happy with that. We have to get better defensively if we want to be able to beat good teams. If we want to go to Spokane, we have to take advantage of every opportunity we have, and we didn't do that in the second half. Hopefully the girls will learn from that and take advantage of every opportunity in the future."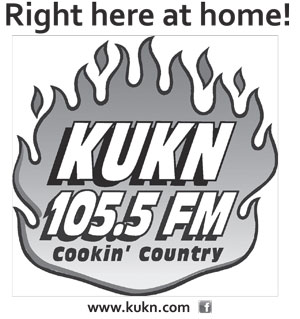 Mace scored 17 points and had eight assists. Miya Kerstetter scored 13 points. Merz added 11. Niemela had nine. Niemeyer scored seven points. Lietz had five points, Carlson had four points, Arrow Rose had three points and A. Watkins finished with two.
Toutle Lake 10 5 14 12 --41
Lady Mules 22 25 15 9 --71
On Tuesday, the Lady Mules traveled to Kalama and won easily, 67-16.
"Tonight's game was awesome for being a non competitive game," Coach Garrett said. "It's tough to get better in games like that, but I thought the girls did just that tonight. They were purposeful about doing the little things and being disciplined. Great sign for this group. Definitely on the right path right now and the girls had a lot of fun out there tonight."
Mace scored 20 points, had seven assists, and five steals. Merz added 19 points and seven rebounds. Kerstetter had 10 points. Niemela scored five points. Rose and A. Watkins had four points apiece. Niemeyer had three points, seven rebounds, and six assists. K. Watkins scored two points.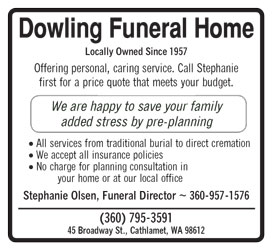 Lady Mules 16 15 27 9 --67
Diana Zimmerman
Kalama 1 4 5 6 --16