Seniors improve mobility with SAIL
Last Thursday there was a full house in the sanctuary of the Hope Center, when 20 people turned out for the Stay Active and Independent for Life class, otherwise known as SAIL.
The class is led by a retired nurse, Vicki Skeers. She joined the class not long after it was started by Sharon Shelby and eventually began leading the activity herself.
"I was inspired by Sharon Selby," Skeers said. "If it weren't for Sharon there wouldn't be a program."
Skeers received eight hours of training, and got CPR certified and has been teaching for close to a year.
"The county has been very good about supporting us," she said.
Most days 12-14 people show up for the program. The class is designed to help people, generally over 65, to preserve their balance and prevent falls.
"People come and learn skills and work on stuff that they use everyday," Skeers said. "I think it really does help."
The evidence based program was developed through the Department of Health, according to Skeers. Every three months, participants are tested on three things, and the results are sent in anonymously. They are tested on curls with weights, sits to stands, and a timed but short walk after rising from a chair.
Skeers makes the class a lot of fun, asking people to move their arms like windshield wipers during warm ups, describing scenes for them to act out, like stepping over a dog or a laundry pile or a grandchild.
"The step overs are an important move," Skeers said. "One of the biggest ways people fall is that they'll get the first foot over, but they drag the second foot and catch it."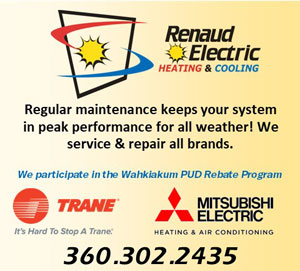 "We're trying to build it into muscle memory," she said.
They also practice balance in the classroom, and Skeers hopes participants are practicing at home as well, whether it's standing on one foot while they brush their teeth or wait for something in the microwave.
"There are a lot of reasons people fall," she said. This makes you more aware of potential hazards for falling.
Another class challenge is rising from a sitting to a standing position without the use of their hands. The evidence was clear to Skeers when she witnessed one person who returned to the class after time away and was unable to rise at all, but two weeks later, she was able to do it on her own without any problem.
The class meets at the Hope Center and is free. It starts at 11 on Tuesdays and 12:45 on Thursdays and lasts an hour.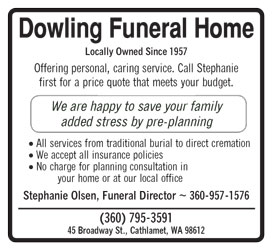 "I just love this interaction with people and helping them be healthier. I'm getting a lot of out it too," Skeers said. "There are women in that class that are 90 years old and they are kicking my butt."
"Use it or lose it," she said.