Olson interviews Martin on River Writers
Diana Zimmerman
Cathlamet resident Dayle Olson is unearthing new talents and excavating old ones, combining her love of writing and the written word with an early career in radio. This last year, during a spell on the board of the Writers Guild, she began co-hosting a radio show with Marianne Monson about writers who live in and around the Columbia River region.
Her latest interview is already in the can, as they say, and this October listeners can hear her conversation with Skamokawa historian Irene Martin, who wrote Beach of Heaven, Legacy and Testament, and more.
"Irene Martin is really a treasure in the Wahkiakum County community," Olson said. "It is a rare opportunity to hear things from a perspective of a person who has lived that fishing life on the Lower Columbia. It was just so delightful to talk to her and 30 minutes was not enough. I just felt like it was really important to get her voice and her memories, her recollections."
"She did tell just some stories from memory, which I just love that, and I think people around here will really enjoy that, too," Olson added. "And I hope that it'll just kind of spark more interest in collecting stories and oral histories from the people who live around here, who've fished their whole lives and logged their whole lives. And those stories, if they're not captured, somehow, they just disappear."
The radio show, River Writers, was Olson's brainchild. At the time she was still on the board of the Writers Guild and they were brainstorming ways to reach more people and promote their organization.
Her idea was quickly embraced, and she was volunteered just as quickly. As the story unfolded, I marveled at her creativity but even more her courage, so willing to step into new things if only someone would ask.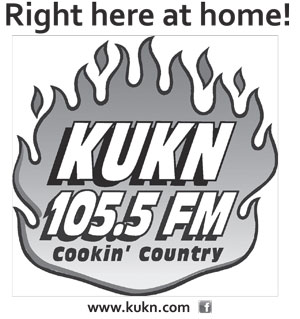 Olson managed to surprise me even more. She'd come full circle, as they say.
"I had some level of comfort with it because I used to be in radio in my early days," she said.
When she was young, really not long out of high school, Olson attended Clover Park Vocational School and studied radio broadcasting.
"I think I wanted to do something for a job that allowed me to be creative. I had a comfort level with talking to people, and I didn't feel shy about being on the radio," Olson said. "And my grandpa, he had had a radio show in Tacoma when I was a kid. I remember listening to him on the radio, and it was kind of like a local human interest type program."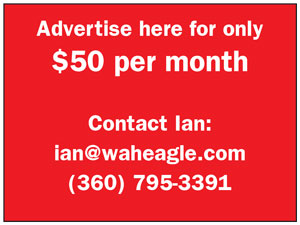 In 1981, she got a call from a radio station in Aberdeen.
"They hired me," Olson said, "and I hadn't completed the course yet. My instructor said, 'Well, if somebody's going to hire you, you just graduated.'"
Ultimately, the location was too depressing for a young single person, and Olson left. She ended up getting what she described as "a great radio job" at an AM station in Tacoma for two or three years.
"I was on a really fun morning show with a couple of guys that were just hilarious and who liked nothing better than to kind of give me a bad time on the air or see if they could get me to laugh so loud that I snorted," Olson laughed. "Something really disgusting like that."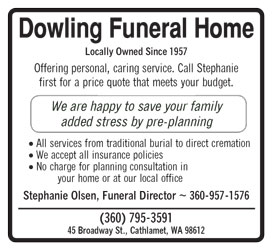 Olson and Monson alternate hosting the River Writers show each month and have spoken to a variety of writers, from historians and poets, playwrights and songwriters this year. Martin was Olson's most recent conversation.
Preparing for the interview requires a bit of reading and some forethought for Olson. Most questions are unique to each writer, but there are other questions that Olson likes to repeat, like "When did you start writing?" Or "Who encouraged you as a writer?"
"I do try to be at least familiar with what they've written about," Olson said. "I make little notes to myself or even just mentally think, oh that would be interesting to talk more about. I think you could do an interview not having that preparation, but I don't think it would be as interesting or as engaging."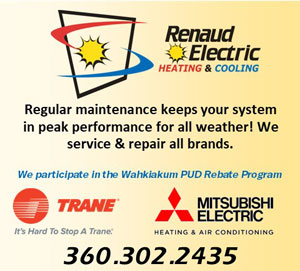 She also enjoys having them read some of their own work.
"There's nothing better than hearing a writer reading what they've written be it a poem or story," Olson said. "To hear it in their own voice is the best. You hear stuff that you maybe wouldn't have picked up otherwise, and you hear even in their voice, maybe what is funny to them or touching to them."
Olson's River Writers' interview with Martin will air on KMUN, 91.9 FM on Monday, October 9 at 9 a.m. The show will be streamed live on https://kmun.org/, or on their new phone app. It can also be heard at a later date as part of River Writers' archive, which can be found on the station's website.
Martin's books can be purchased at Tsuga Gallery in Cathlamet, or at the River Life Interpretive Center in Skamokawa.
"For people who are new to the community and haven't had an opportunity to read her book Beach of Heaven yet, pick it up and read it, you'll learn so much about the place that you live in," Olson said. "She did tell me she is updating her Skamokawa book, the Skamokawa Sad Years, Glad Years. She said she is in the process of revising and updating that, as it has been 30 years or more since she wrote it. She'll probably be coming out with that in the next year or two."
Courtesy photo
"[Martin] is an endless source of stories and recollections," Olson added. "There is really nobody else like her in our county."