Local business had nice write up in magazine
Skamokawa News
NOT TOO SHABBY--We have had some stunning sunsets around our area and I sure appreciate those who take pictures and post them on Facebook for all to see; they're gorgeous! We were down to 24 degrees out here a couple of days, but the sunshine that followed was awesome and by Saturday, it was even a bit warmer. Sunday had us "lost in a fog" in the morning, with the gray, damp morning being above freezing, but certainly not as pretty. Looks like more dry weather is expected for most of this week, with the raindrops possible towards the latter part of it.
SPECIAL DAYS--Those celebrating birthdays from Nov. 7-13 are Nicole McKinley, Greg Parke, Jordyn Kaattari, Tiffany Tischer, Jeff Hedges, Lynda Jensen, Ray Lindsey, Jonnie Knowles, Jeanine Moore, Jasmine Brown, Mark Helms, Paula Cothren, Ty Briscoe, Skip Irving, Patty Hosley Shanahan, Julianne Snyder, Mike Parker, Chris Bernard, James D. Pedersen and Julianne Bell. Belated birthday wishes go out to Steven Ronninghaug; sorry I missed your special day earlier this week!
Celebrating anniversaries this coming week are Kari and Tony Martin, Mr. and Mrs. Garland Budd and Mark and Terri Slape. Here's to wonderful celebrations for all those with birthdays and anniversaries!
FRIDAY MOVIE--The free movie and popcorn deal is happening once again at the Community Center in Cathlamet this Friday, Nov. 8 and begins at 7 p.m. The center is located at 101 Main Street. This movie is a drama and is rated PG-13. Stop by the center if you want to find out the title.
SATURDAY DOINGS--This Saturday, Nov. 9, the monthly Flea Market will be held at the Wahkiakum County Fairgrounds from 9 a.m. to 3 p.m., so come on down to the Youth Building and check out all the sales and bargains!
You might also want to enjoy a breakfast put on by the American Legion, Deep River Post 111, that will be at the Rosburg Hall that morning, so go have a great breakfast and support a worthy cause and then come back up and shop at the fairgrounds. Or vice versa if you're a fast shopper!
LASAGNA DINNER CHANGE--According to Lore Twiet, because of a scheduling conflict, the Wahkiakum Fair Foundation will hold their Lasagna Dinner on November 17, a Sunday, from 1 to 5 p.m., at the Wahkiakum Co. Fairgrounds. (This dinner had previously been scheduled for the 16th at the Hope Center in Cathlamet). It is hoped that you will help spread the news about this change!
MISS THE LEFSE MAKING?--Were you one of the unlucky folks who missed buying that krumkake and other Norwegian goodies? Don't despair, while you won't be able to take part in learning how to make the lefse, you can still buy some by putting in your order. You can either call Jan Silvestri at 360-431-1705 or Susan Brown at 360-849-4476.
I have to say "kudos" to all those who worked very hard last week in making all the lefse, as it's quite the process, so great job, everyone!
BINGO TIME--Speaking of the Norse Hall, you can head there this Saturday, Nov. 9, as it's time to play some bingo! The callers are ready to see those bingo lovers and hand out those cash prizes, so head to Puget Island and have a great, fun evening, which starts at 6 p.m., with doors open at 5:30 p.m. Cards are $5 each.
MORE BINGO--The annual "Turkey Bingo" event to raise money for the fair, will be held Nov. 22, at the Wah, Co. Fairgrounds. They would gladly accept donations for this event for the hams or turkey giveaways as well as things for their regular bingo prizes. If you're interested in helping out, leave a message at the fairgrounds, 360-795-3480, or if you know somebody on the fair board, you can let them know.
REDMEN HALL/RLIC--I mentioned the Friends of Skamokawa's big "Deck the Hall" event at the River Life Interpretive Center in my column last week but I didn't mention the special hours for the Grand Opening of it. The first couple of days, Nov. 29 and 30, there are extended hours, from 10 a.m., to 4 p.m., for some early shopping opportunities and then Sunday, it's back to normal hours, Noon to 4 p.m. The hall will be decked out in all its holiday finery and craftsmen and artisans will have their wares to check out, so we hope you'll make it a go to place when you're doing your Christmas shopping. This event will continue through Dec. 15 as it's usual hours on the other weekends, which is Thursday through Sunday, noon to four. If you'd like to take part in this event by selling your own crafts, be sure to contact the hall right away so they can make room for you, 360-795-3007.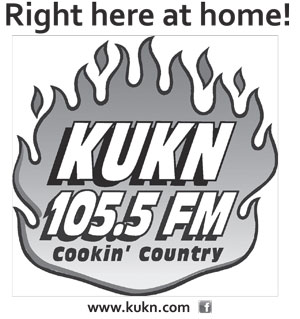 FARMSTEAD CREAMERY--Our neighbor to the east, Vicki Allenback, had a very nice write-up by Selena Cunningham in an article in the "Explore Washington State" recently and she said that Vicki's business, "Skamokawa Farmstead and Creamery" was a hidden gem and of course, we all agree! With Vicki's motto of "Happy goats make happy cheese," it's bound to be good stuff, as those critters are well cared for and indeed happy! Vicki's "farmstead" part means you can take a tour of her place, and with all the other animals to visit with and pet, and Vicki's great gift of gab, she is able to tell you how all of this works with the utmost respect and care for her animals. You can't be unhappy if you've ever been here and played with the baby goats; they are truly little bouncy bundles of happiness! On top of that, Vicki puts out some of the best cheeses, that have won several awards and her caramel sauce is one of my favorites! Kudos to Vicki for her success as a cheese maker and humane animal owner/activist, and for getting such a great article written about her place by Ms. Cunningham.
GREAT RESPONSE--I heard from members of the Wahkiakum Lions Club concerning the "Walk-n-Knock Food Drive" held this past weekend and they were saying it was a great success, so that was good to hear. Here's to all those that volunteered to drive around and pick up food and sort it and box it and of course, to all those who opted to donate some more, you could contact the Human Resource Services at 360-795-8630.
Don't forget, you can be a real big help by taking part in the "Star" Program, by picking a star from one of the trees around the area and buying the gift items that are listed on it for a child in need; you'd truly be an angel to that child!
NICE VISIT--We headed to my brother, Frank Pedersen's house recently to see family from Germany, with niece Cindi, and her other half, Jeff Nicol. The two have been living in Dusseldorf after he got a job there, and came over for a little early Christmas visit. Cindi showed up with treats for all of us. It was great to see all their travel photos and hear about all their various shopping experiences in different countries, as well as all the amazing foods they have discovered. With a little luck, maybe some of the family members can visit them next time!
GET WELL--Another couple who took a trip but came back with a "bug," was Gary and Sandie York, and we hope they are feeling just fine by now. The two had been back to South Carolina where there had been a reunion of vets who had served on USS Yorktown. How fitting that Gary served on her. At any rate, she is now a museum and is located in Charleston, and seeings how Gary hadn't seen her since serving between 1958-62, it was pretty neat to go back there and see it again. The couple had a great time while they were back that way, but the trip they had coming home wasn't nearly as fun, as they wound up having to go to the ER! Needless to say, we trust they have kicked back and taken it easy and are back to their perky selves now.
MESSIAH--Less than a month out is a musical production called "Messiah" to be performed by the North Coast Chorale on Dec. 1, at the Performing Arts Center in Astoria. The director is Denise Reed and I am hearing truly wonderful things about this group. We hope you'll be able to zip down to the center, located at 588 16th St. in Astoria and enjoy this wonderful musical. There is no set admission fee, so you can get in to enjoy this wonderful cast of singers with any monetary donation.
TOO EARLY?--I know some folks hate the Christmas ads coming out so early and wish they'd wait until after Thanksgiving, but really, from a marketing/sales perspective, that's just about impossible. This year, Thanksgiving is very late, on Nov. 28 so there will be a very short window between the buying of items and the time that our postal service says we need to have them mailed, which is the first few days in December, so, that's not a lot of time.
Then there are all the bazaars and holiday open houses that go on, so they must be held and advertized early or vendors and visitors wouldn't be able to schedule them in.
I have to admit, I wish our biggest holidays weren't all crammed together in the worst weather time of the year, so that's another factor we have to consider along with school sports schedules, school holiday programs and all the community things; it's going to be busy for all of us now, as Thanksgiving is in three weeks and Christmas is in six and a half. Here's to keeping calm and doing the best you can in the next few hectic weeks!
OLD TIME GAB FEST--As some of us were swapping "I remember when" stories at the Norse Hall recently, Virginia Ostling came up with the idea that we should have a good old fashioned get together where we can swap/tell stories about how things used to be in the good ole days around Puget Island and Cathlamet. A lot of people don't know what all was on Puget Island years ago or even in Cathlamet, and before all this knowledge is lost forever, it might be fun to share it. So, what do you think? Have you got a funny story to share about a place that used to be there, but no longer is, around our area? Maybe a funny story about when you were in school and a special teacher you used to have? Maybe you can share something about your old neighborhood and some fun things that you and the other kids did? At any rate, we think it would be fun and would like you to start putting on your thinking caps, jotting down a memory or two, and then share it with us. Let me know if you're interested and we'll try to make this "story telling time" a reality; I'll keep you posted!