CPC issues challenge to community
Submitted by Suzanne Holmes
It's hard to miss the Cathlamet Pioneer Center. It is the most prominent landmark in our community. The uniquely designed building, a former church, sits in the middle of town and its tall steeple peeks above the rooftops. Built in 1896, the building has many impressive historical features. Outside you are drawn to beautiful stained-glass windows, and highly decorative wood-shingle siding. Moving inside, one of the most striking features are the massive, curved pews. The 13 hand-made pews provide nearly 200' of seating.
Now some of you are saying, "I didn't know that." The problem is, too many are saying that because you have never been inside the building. For years the old Pioneer Church was unoccupied and headed towards demolition. It was saved and restored by a small group of community minded people for use as a community cultural arts and performance center and public meeting venue. The doors to the Cathlamet Pioneer Center were open and the pews were filled once again, until they weren't. The big doors were closed because the building now required an expensive fire suppression system. Fund raising efforts ensued, but the price tag seemed too far out of our reach. Then a miracle happened. Enter an anonymous benefactor that said, "Install it and send me the bill." We did, and once again, the Cathlamet Pioneer Center was open to serve our community.
The group of community minded people committed to preserving the only building in Cathlamet on the National Register of Historic Places has changed names and faces over the years but has remained small. Recognizing the need for a new roof, exterior painting, foundation repair, basement waterproofing and some cosmetic upgrades, we applied to the State of Washington for a grant with the Department of Commerce. With tremendous support and guidance from former Senator Dean Takko, we secured funding to address the issues. We paused programming to begin the renovations. Much was completed. Covid hit. We hit the two-year pause button and now it's time to wrap up the project and once again open the doors to our community.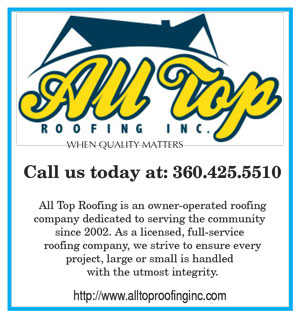 Upstairs we have a project that involves the 200' feet of pews, and hopefully, you will want to join us for Bottom's Up! While the pews are an impressive sight, they are not a comfortable "sit." They need cushions. Lots of cushions. In an aha! moment, we thought, why not have our community fill the pews with cushions before we ask them to fill them once again with their…bottoms?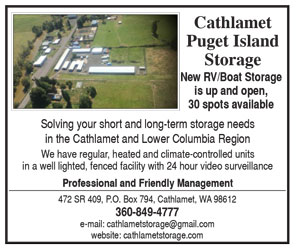 As you enter Cathlamet, you are welcomed by beautiful signs that say, "A Unique Welcome Awaits You." We want to carry that theme into the Cathlamet Pioneer Center. We are surrounded by creative people and believe that many will want to contribute a uniquely designed cushion. We envision fabrics of all colors and patterns, much like a patchwork quilt. Youth groups, families, clubs, businesses, can all take up the challenge. Design your cushion(s) to show something that demonstrates life in Cathlamet. We expect to see a nod to agriculture with cows, John Deere tractors, chickens, and barns. Perhaps you are forestry minded, and trees, trucks, hickory shirts and Carhart comes to mind? Maybe you are all about life on the river and fish, boats, and all things nautical will appear. Of course, something in black and red with a Mule on it will fit right in as well. Did I mention beer?
The Bottoms Up! cushion directions are simple:
1. Size: approximately 16" x 16" x 2" or 16" x 32" x 2". (Due to the curves, we can't go much wider).
2. Attach your name and the year that your family moved to Wahkiakum County. We will add labels to every cushion identifying our donors and the year their family was added to this unique community we call home. Yes, you can make more than one cushion!
3. Deadline: April 1.
Questions can be directed to Suzanne Holmes, billsueholmes@msn.com or 360-430-3771.